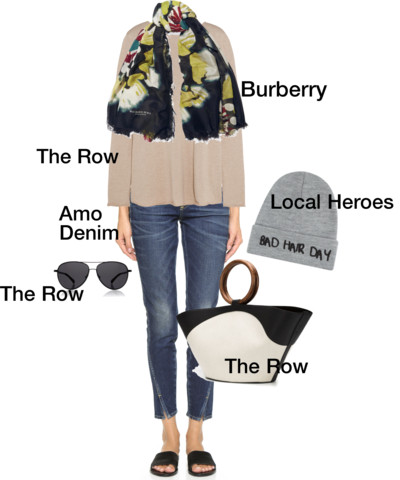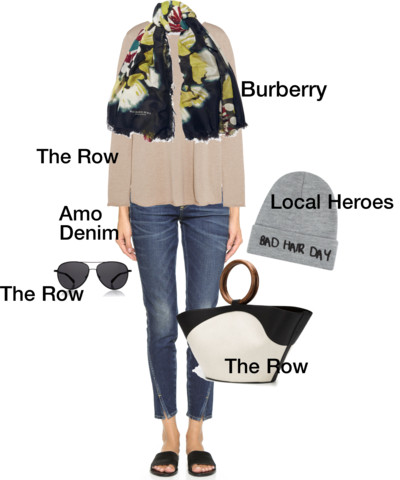 Are you ready for a casual yet stylish, relaxed weekend look? We are! This is our weekend look minus the sandals. Still freezing where I live so, I'll be replacing the sandals with comfy Moncler shearling lined ankle boots! Here's the look we're featuring from some of our favorite designers; The Row, Amo Denim, and Burberry. Love all these pieces.Totally cool without trying to look cool. We're ready to rock this weekend look.Click the purple links to purchase any or all of these pieces. Any simple gray beanie will do! (the one featured is from our personal collection) 
Style Tip…any scarf will add a pop of color to whatever you are wearing! As we've said before "a good tummy distraction," too. Are you ready to invest in my style? 
The Row oatmeal silk top, $1,040 / AMO ankle zipper skinny jeans, $255 / The Row white tote handbag, $2750 /Burberry floral shawl / Local Heroes gray beanie hat /The Row aviator style sunglasses and Moncler's shearling lined boot.
XOXO,