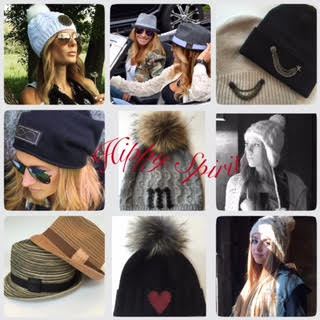 I guess you could say we at A Few Goody Gumdrops have serious hat-i-tude! We adore hats especially one's that are comfortable and look super stylish.That's why we're so excited to interview hat designer, Susan Tessler, from Hippy Spirit. We love the name of Susan's company! Susan, an interior designer, known for her boho-chic style couldn't find a fashion-forward hat to brave the winter elements of Philadelphia, so she decided to design her own beanie. Consequently, she was stopped by women wanting to know where to get her must-have beanie.The rest is history and in this interview! Her winter beanies are amazing. There's nothing better on a chilly day than pairing a Moncler puffer with a Hippy Spirit pom-pom beanie. What makes the hats, so unique is custom leather patches with inspirational messages that are hand sewn on the front of each hat. We had so much fun chatting with Susan and learning all about Hippy Spirit, which recently debuted their Spring 2016 line at Sundance. We're obsessed! Can't wait to hear more about her chic street-style hats.
 1. I love the name of your company, Hippy Spirit. How did you come up with the name? Were you a hippy or a free spirit?
Thank you!! I love bohemian chic/hippy/70's fashion influences thus the Hippy part plus I'm very spiritual thus the Spirit.
2. When did you start your company and how?
My company was started in 2014. I was looking for the perfect Bohemian chic beanie, and I couldn't find one, so I designed one. After wearing it around, people were stopping me and started placing orders. Seeing Hippy Spirit grow is a dream come true! I love what I do, and I also love that I can give back to various animal rescue organizations which are listed on my website.
3. Are you the designer? Are you involved in all aspects of the company?
I'm the sole designer and I'm involved in every aspect of the company from designing to production to the final outcome.
4. Do you carry hats for all seasons?
We do carry hats for all seasons! We have two Spring 2016 lines which feature fabulous Fedoras and your choice of our custom leather patches or guitar picks which are sewn inside the hats with uplifting messages and song lyrics. Stay tuned for our latest line which has custom embroidered patches!
5. I'm familiar with your adorable wool hats. What are your hats and pom poms made of?
The hats are made of acrylic and cashmere. Our pom-poms are all genuine fox fur that snaps off for cleaning.They're extremely comfortable and thankfully they don't itch! The hats can be worn slouchy for an even hipper look!
6. Where are your hats made? All you involved in the process?
Most of our hats are made in Europe. Our handmade leather patches, guitar picks, and embroidered patches are made in the USA.
7. Where do you show the lines?
I am currently represented by showrooms on the East Coast, West Coast, Southeast and Southwest areas. We were just at the Sundance Film Festival in the VIP Indie Lounge!
8. Where do you sell your products? 
On my website Hippy Spirit as well as various boutiques throughout the United States. There's a full listing on my website.
9. Tell us about the significance of the guitar pics?
I wanted to add a diffusion line. I kept thinking of something cool that I could put inside the hat. Something special that only the person giving the hat as a gift or the person wearing the hat would know is there. I also love music and lyrics and thought what could be better than to put lyrics on a guitar pick!
10.Where do you see yourself in five years?
There're a couple of different directions I'd like to see my business grow. One is to expand into more stores nationwide. I'd also love to grow my online business and expand into the Greek Life area. I am officially licensed to sell to fraternities and sororities but have been so busy expanding into stores that I haven't had a chance to focus on that or growing my website. Maybe next season!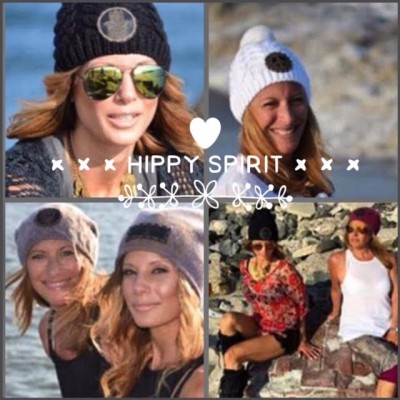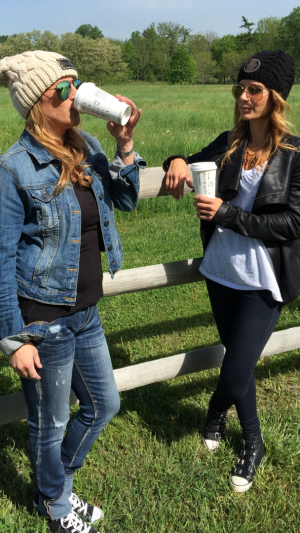 XOXO,