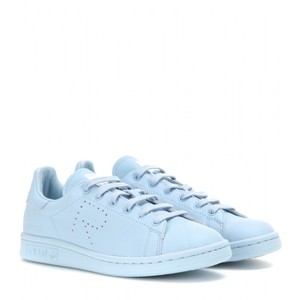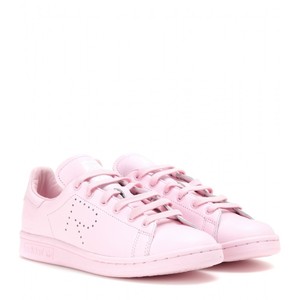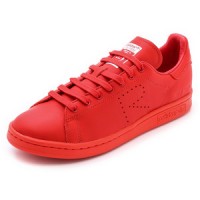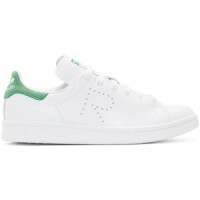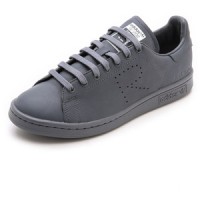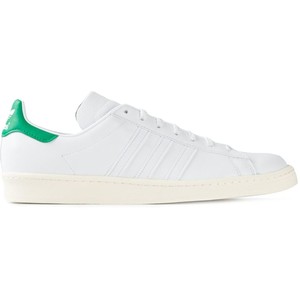 When I was growing up, playing tennis, everyone wore Stan Smith Adidas (white and green) low-top sneakers. Fast forward (some 30 plus years…decades ago) and they're back! Remember the adage, "what's old again is new." This time (Adidas x Raf Simons ) they're much pricier, colorful and have a perforated R logo. What's the R logo stand for? Well…Raf Simons, designer extraordinaire 
from Dior and Adidas collaborated to combine style, comfort and hundreds of dollars more to share this trendy new chic-edition.
Yes, you can still get the original white and green Stan Smith style (ever-so reasonably priced at $74.98 ) but in today's "sneaker craze" who would want to??? (BTW…the original Stan Smith logo is on the back of the Raf Simons sneaker) While I'm not suggesting you spend $455 for the colorful RS version…I'm suggesting you at least click the links and think about it. These hot new shades (baby blue, baby pink, red, gray, orange and white) are ready for spring! We're always bringing you the latest goodies! If you're looking for the original Stan Smith, click this link!