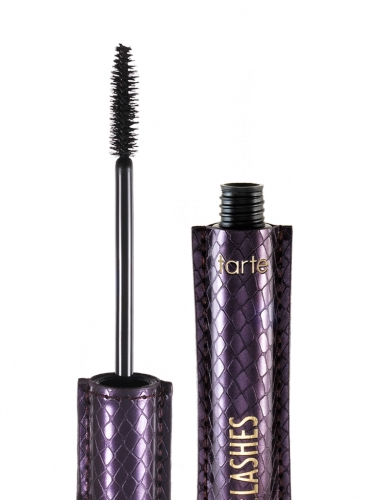 How Can You Use This Product In Your Beauty Routine?
You're already a fan of products like tarte lights, maracuja oil and amazonian clay blush. But you may nevertheless be mystified by how mascara actually works, on a physical level. So let's develop your understanding of this type of makeup to help you build your intuition for what works best for your eyes, for your face and for your overall appearance.
First, let's zoom out and discuss big picture.
Mascara was developed in the 1800s to improve the luster and length of women's eyelashes. Components in mascara have evolved a lot over the past 200 years, as manufacturers have experimented with various compounds, and as tests have revealed the dangers (and sometimes benefits) of certain elements in mascara. No longer do you see crazy and dangerous ingredients like aniline and turpentine, which darkened women's lashes as late as 1930's and led to serious problems such as blindness. Today's common ingredients include oils and waxes like castor oil, carnauba wax, mineral oil and lanolin as well as preservatives, polymers to give lashes a nice coat, iron oxide, and gentle pigments to color lashes.
There are two main types of mascaras:
• Non-water formulas;
• Mascaras that contain oil and water emulsions.
Waterproof mascara provides a degree of proof against flaking and smudging, but removal can be challenging if you lack the right products. Emulsion mascara has the opposite set of problems.
Buying waterproof mascara can be more convenient, but you also need to be choosy when shopping. If you struggle to remove the mascara, you can damage lashes and cause eye problems. Tarte makes fantastic and "easy on the eyes" mascara as well as other really fun products, such as BB tinted primer, cheek stain, vegan cosmetics and lipsurgence.
Bottom line: as you enrich your life and appearance by exploring mascara, figure out what works for your body and for your lashes. When testing a new product, watch for any reactions to it. I never leave home without my "tried and true" tarte lights camera lashes mascara adorning my lashes especially if I'm going to a teary movie or jumping puddles in the rain!