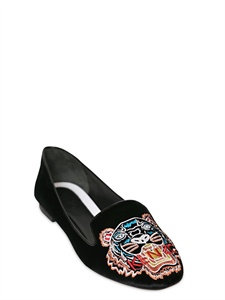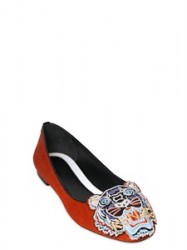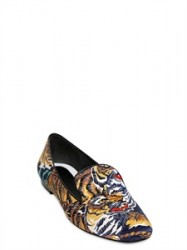 I wore Kenzo years ago and purchased many pieces from his boutique in Paris on our first trip. I hadn't really thought about Kenzo since the line's recent resurgence. Rewind…I'm now totally obsessed with Kenzo's velvet loafers with the tiger motif, the red pony-skin tiger flats and the satin flying tiger loafers.( I just maybe tossing aside my tamer Charlotte Olympia Kitty Flats) Kenzo's flats are perfect for skinnies, rolled up boyfriend jeans, flowy dresses, leather leggings or simple black cotton trousers. The new Creative Directors of Kenzo, Humberto Leon and Carol Lim bring a totally exciting, fun-spirited and playful look to the current Kenzo collection. Remember the "eye-catching designs" we featured a few months ago?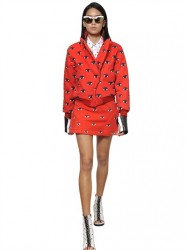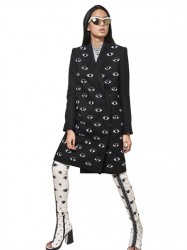 The collection is whimsical with vibrant colors and and playful patterns and designs. Whether you prefer a simple piece or an embellished one…there is something in the line for everyone and it's the season to own at least one fabulous easy-to-wear Kenzo piece. Many of the pieces in the collection are casual enough for everyday.
We know you'll love these pieces as much as we do…the Logo Cotton Fleece, the Logo Cotton Jersey T-shirt, the Printed Tiger Wool Knit Sweater and the Viscose Knit Blend Sweater. Click the link to indulge these totally cool and effortlessly funky pieces. Be sure to view the whole collection! ROAR!!!!!!