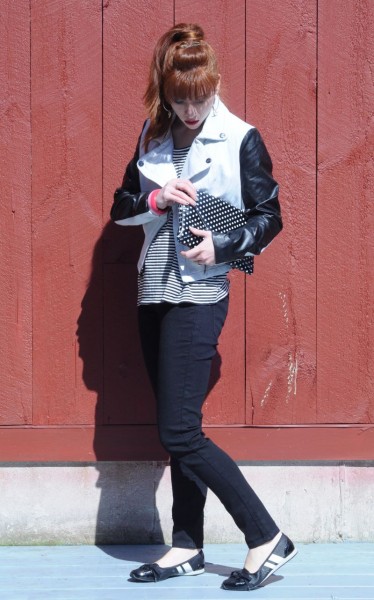 A Few Goody Gumdrops recently partnered with T.J.Maxx, your favorite off price retailer, to take part in the Maxx Style Scout Blogger Challenge. We enlisted the help of Sarah-Jean Ballard from The Fashionable Housewife Blog.
Sarah received a T.J.Maxx gift card and we shopped til we dropped. We choose to style Sarah in one of this season's hottest trends….black and white stripes. T.J.Maxx provided us with endless possibilities to find our personal style. We sought a very cool fashion-forward look.
If you ask me….Sarah and I did an amazing job with the designer outfit and accessories we chose. Sarah's hair, makeup and cutting edge black and white nails were the perfect compliment to her ultra stylish outfit.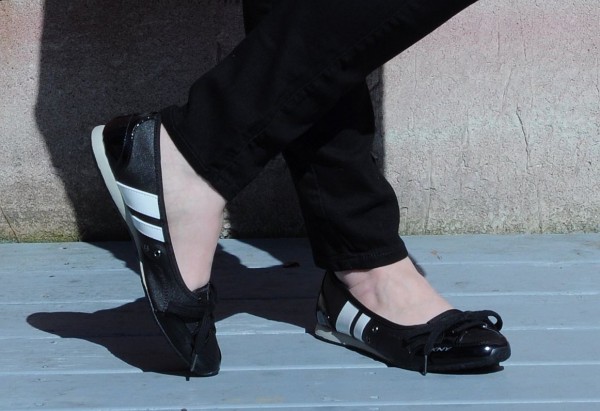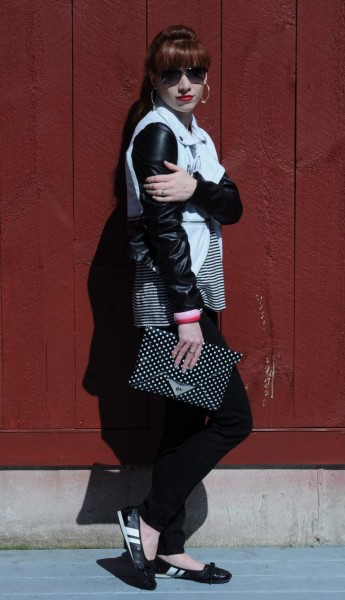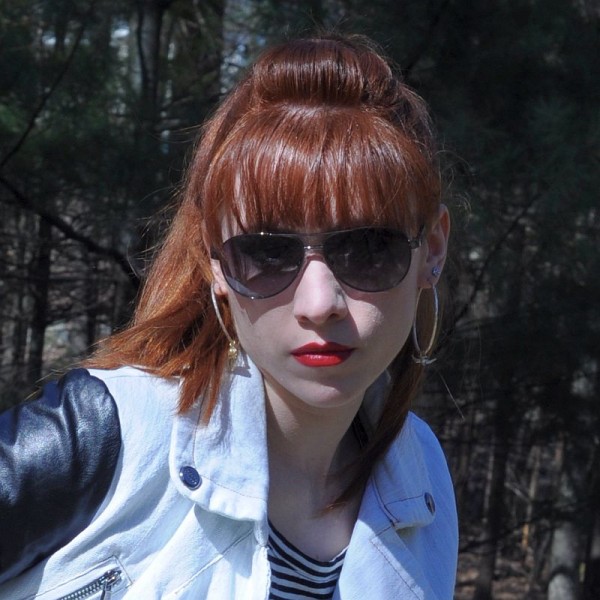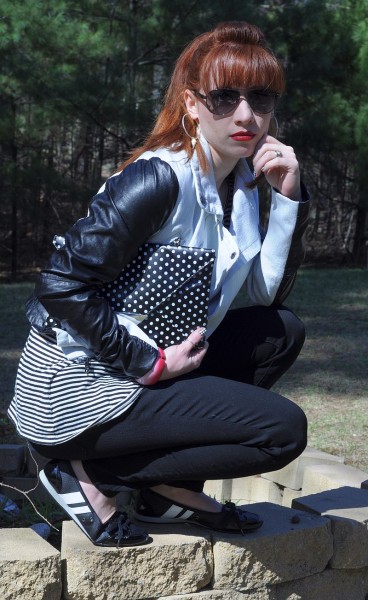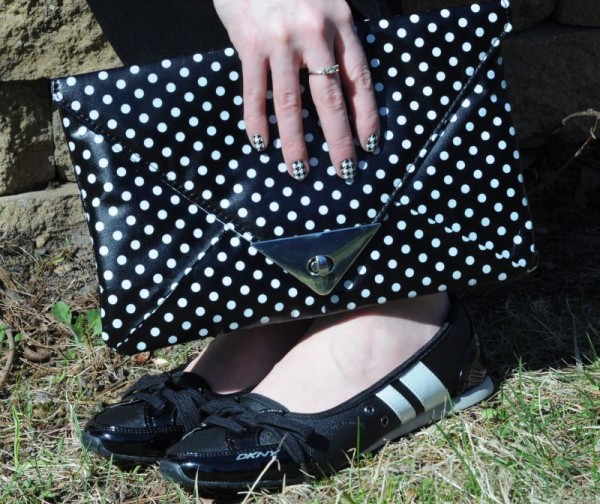 The combination of quality, designer brands and values at T.J.Maxx enabled us to express ourselves so perfectly through fashion. Sarah-Jean was styled in the following items from T.J Max:
Designer Biker Jacket – on sale for $40.00 (compare at $78)
Designer Striped Shirt – $7.99
Designer Casual Flats – $34.95 (compare at $75)
Designer Clutch – $16.99
TJ MAXX Total: $100
A huge shout out and thanks to the Maxx Style Scout Blogger Challenge for selecting A Few Goody Gumdrops to participate in this exciting opportunity and to Sarah-Jean who was trending this funky look like a true model. Who would've thought AFGG could complete this task so successfully!