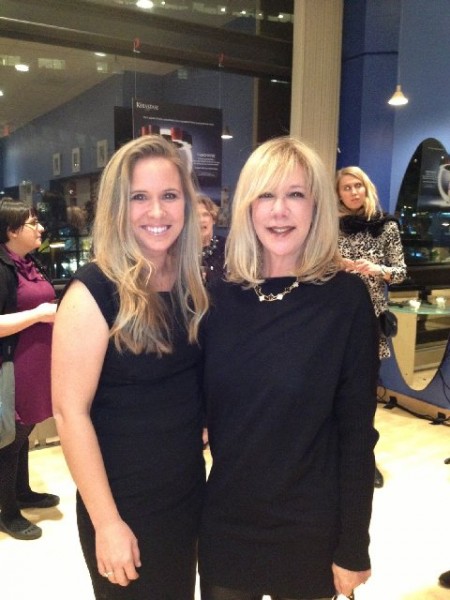 On Thursday evening, A Few Goody Gumdrops joined Gilt City, Boston as their guest at the party and cocktail reception for the launch of Abby Larson's book "STYLE ME PRETTY WEDDINGS". The reception was held at the chi chi Grettacole salon in Copley Place with glasses of Prosecco and passed hors d'oeuvres.
Abby Larson is totally adorable, funny, talented and ever-so knowledgeable. She entertained us with a reading from her book followed by Q & A session. Abby offered some fabulous tips…"When planning a wedding do "gut" checks. Come back to the three things that are most important to you. The details are what separates one wedding from another. There's nothing more archival than a beautiful wedding book". Abby strongly recommends hiring a wedding planner! Abby's book will answer every question you could possibly ask with beautifully detailed pictures.
The Q & A session was followed by yummy cake truffles du jour provided by 'Style Me Pretty' vendor, Delicious Desserts. The room was filled with  gorgeous flowers provided by 'Style Me Pretty' vendor, Winston Flowers. Abby graced each of us with a signed copy of her incredible book!
AFGG wishes to thank Gilt City, Boston and Abby Larson for sharing this spectacular event with us. A special thank you to AFGG newbie Wendy for attending the event with us. You can also visit Abby's website….Style Me Pretty.