The solstice has arrived, and summer fashions are ablaze…especially for fall. So stomp your way into summer fun (but not into the pool!) with these luscious, sexy boots from Manolo Blahnik, Gianvito Rossi, Valentino and Pierre Hardy.
Let's split 'em up and take 'em one by one.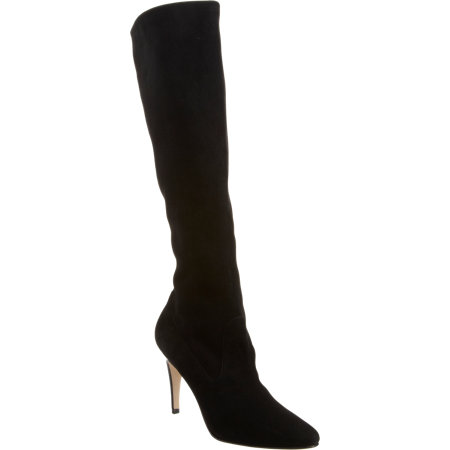 These stretched suede pointed-toe knee boots feature tonal stitching at the ankle, a leather sole, an 11" calf and a shaft that stretches over 14". "Simple," "Italian-made," and "luscious" — these are words that spring to mind about this boot. Whether you're looking to soup up a professional wardrobe or you're craving some neutral elegance for eveningwear, these Manolo Blahnik boots are real stunners.
Gianvito Rossi Double Zip Over the Knee

What is it about visible zippers on long boots that make them so sexy and appealing?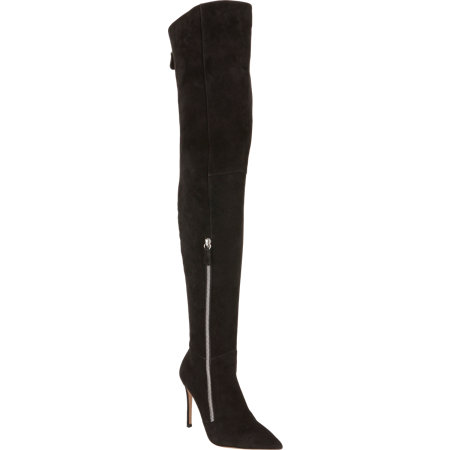 These black suede, over-the-knee Gianvito Rossi originals feature silver-toned zippers at both the side and the back as well as a leather sole, suede-covered stiletto heel, and a (very!) lengthy 24.5" of height. Boots this tall and bold might connote "dominatrix" in some people's minds; however, these double zips are more classy ("I'm the queen of the boardroom") and less brutal ("I'm gonna stomp all over you.")
Valentino Rockstud Over the Knee Boots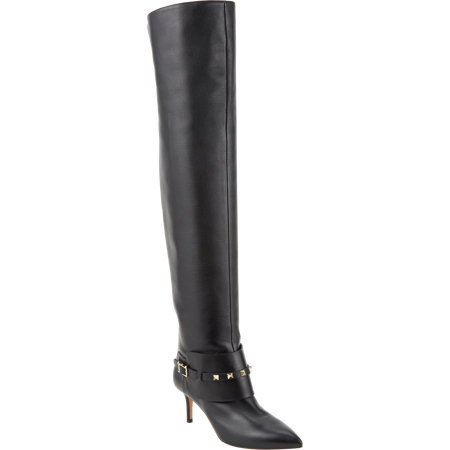 These boots are almost as tall as the Rossi boots – with a 21.75" shaft, leather colored heel, pointed toe, and gold-toned Rockstud ankle strap. This Italian-made footwear features black smooth calfskin. There is no attempt to add superfluous detailing or to deviate from the classic style. It's like a chocolate chip cookie. You don't need to add anything that doesn't belong – just make a really good cookie, and people will love it.
Pierre Hardy Chausette Over the Knee Boots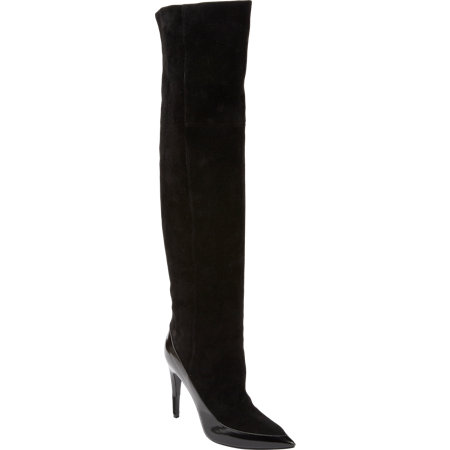 These pull-on Pierre Hardy black spazzolato leather and suede point-toe boots also boast incredible craftsmanship and simple design. The shaft is 20", and the heel is approximately 4.5".
Which of these Italian made treasures will you wear to trounce into (and all over) summer? Check them out, and decide for yourself!