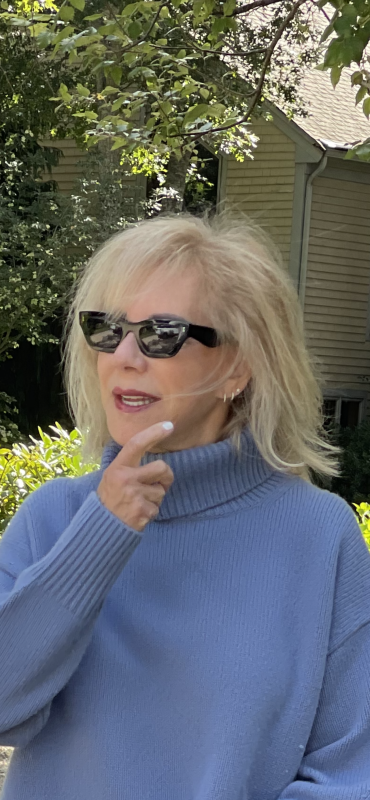 I'm wearing gold huggies which I adore. I love wearing them "my way".  When it comes to jewelry you should have fun, mix it up and always "wear it your way".
The current trend is multiple piercings on one ear rather than the traditional way which is one huggie on each ear. I'm wearing two huggies side by side on one ear. I love this look which I'm sure is here to stay. It's cool, edgy, and chic all rolled into one great style.
Of course, you can wear them the traditional way if that suits your fancy and you're more comfortable. Many people prefer to wear earrings the intended way. I fall into the edgy category and mix them up.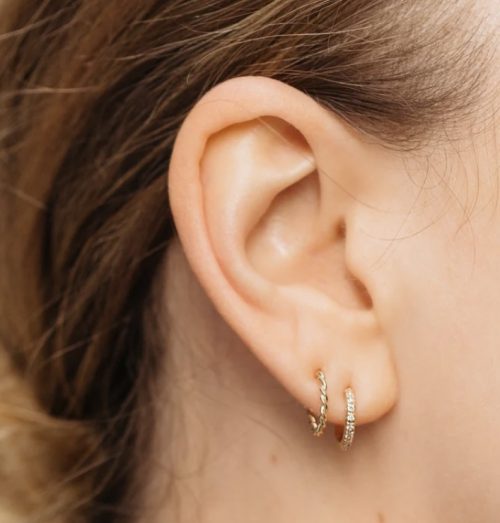 Huggies create a style that can be worn casually with jeans, a slouchy sweater, and sneakers, or a glamorous designer tuxedo with sky-high satin pumps and a small designer clutch for a formal event. Huggies transition easily from day to night which makes life easier as I never take them off.
My earrings are solid 14k gold therefore they will never tarnish. The quality of the stones and craftsmanship is impeccable.
When my husband or I make a purchase we want to be sure the jewelry will last for years to come. Aurate is my tried and true trusted jeweler. In addition to their quality standards, all their gold jewelry is certified, ethically sourced and 100% recycled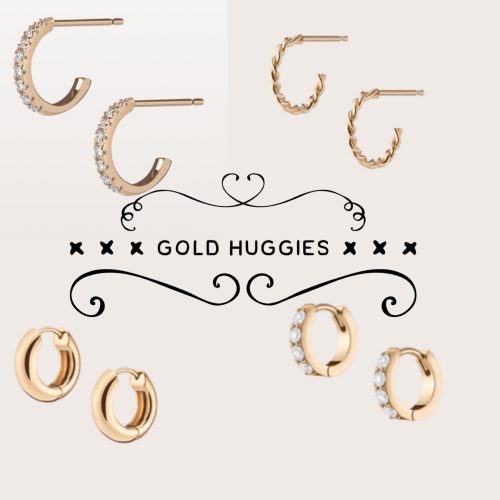 A few other pairs of huggies that caught my eye are: gorjana 14k Gold Lou Huggie, The Clear Cut Collection thick gold huggies, and Shashi gold waves huggies.
Gold huggies are timeless. You can mix them up and wear as creatively as you want. Enjoy shopping your jewelry needs and wants!
XOXO,