CBD, or cannabidiol, is a non-psychoactive compound found in the cannabis plant that has gained a lot of attention for its potential health benefits. Studies have shown that CBD may help alleviate symptoms of anxiety, depression, chronic pain, and inflammation, among other conditions. It has also been found to have neuroprotective properties and may help in the treatment of epilepsy and other neurological disorders. Additionally, CBD has been found to have anti-tumor properties and may be useful in the treatment of cancer. Overall, CBD has shown promise in a wide range of health conditions, making it a popular and promising natural alternative to traditional pharmaceuticals.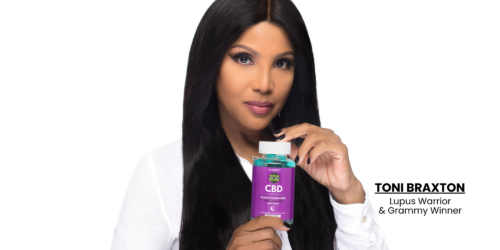 Toni Braxton is just one of many celebrities that appreciates the many benefits of CBD. If you want to take advantage of the many benefits of CBD products like Toni, look no further than Uncle Bud's for the perfect CBD products for recovery, relief, and relaxation.
Their wide range of CBD-infused products are designed to help you unwind and chill out. If you need to rejuvenate, take a break, and relax, check out these five Uncle Bud's CBD products. All of their products are super affordable, cruelty-free, GMP certified, third-party tested, and contain zero THC.
Uncle Bud's has got you covered when it comes to finding high-quality CBD products that will help you recover, relax, and unwind. So kick back, take a deep breath, and enjoy your life with Uncle Bud's Hemp & CBD products.
XOXO,