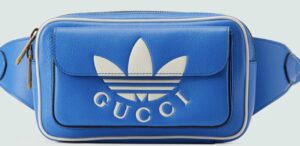 Flashy belts are having a moment. These days, they're more fashionable than functional, but there's no denying their ability to add pizzazz to an otherwise ordinary outfit. If you want to go big, opt for Gucci's most eye-catching belts from the GG Marmont collection or get a great bum bag! 
Beige and White
Bring the best of the 70s aesthetic to life with this contemporary take on a vintage favorite. The GG Supreme canvas sets the stage with beige and white, while pale blue leather details add to the allure. The centerpiece, of course, is the iconic double G buckle.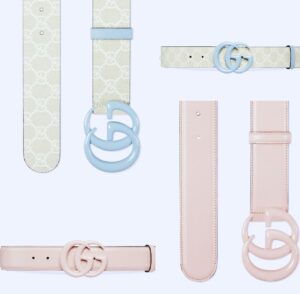 Light Pink Leather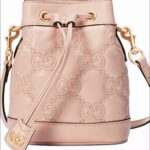 Show off a whimsical pink belt with a beautiful double G buckle. If you love to pair accessories, you're in luck: the GG Matelassé leather bucket bag goes perfectly with this distinctive belt. Either pink leather add-on would be impressive on its own, but they're most impactful if used as a set.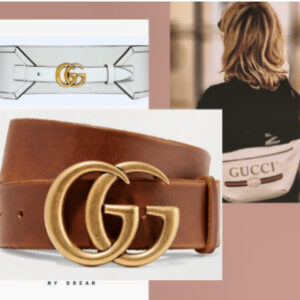 White Leather Belts
Built contrast into your outfit with a white leather belt featuring gold-toned hardware. This particular GG number works wonders for defining your waist and is a great solution when you need a versatile belt.
Our Last Thoughts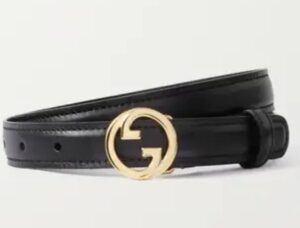 Click any of the links to indulge shopping the finest Italian leather belts. So many of us grew up wanting a Gucci or Louis Vuitton bag, belt, shoes, or sunglasses.
No comparison in the craftsmanship. I'm a "Gucci" girl. I think their products reign supreme. Whether you're wearing a Gucci belt casually with ripped jeans or dressier with a pant suit it's the perfect go-to piece. Be sure and check out Gucci's collection of bags!  
Gucci's Re-edition black leather belt is an example of timeless and never dated.
We're loving Gucci's wide whimsical belt in bright pink! Stunning!

XOXO,