Balmain Fitted Double-Breasted Jacket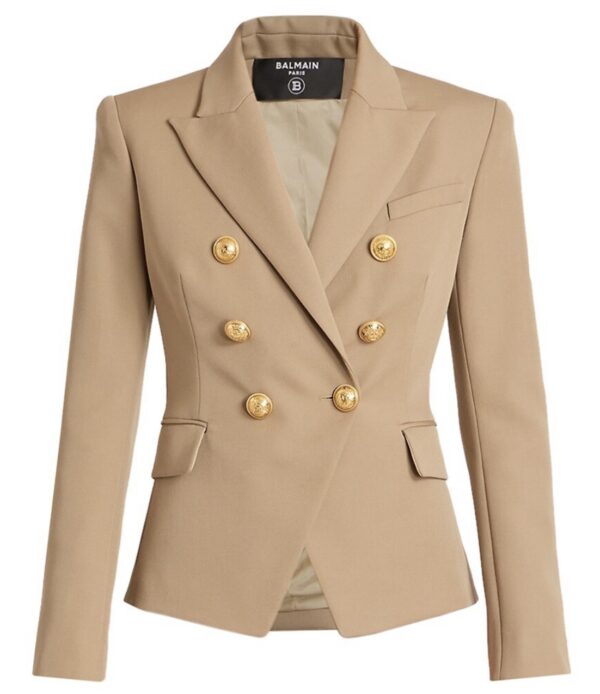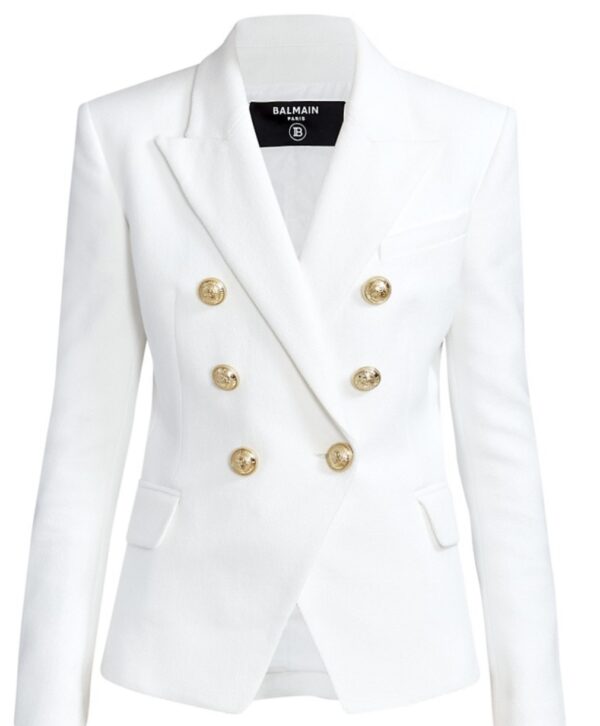 Nothing shouts sophistication quite like a sharp fitted blazer. Add peak lapels and standout buttons, and you have the recipe for an upscale look, no matter how much you spend. Loving the chic fitted green blazer. It's fun to turn the corner with a striking bright color. Sets you apart from the typical navy blazer although these navy blazers are anything but typical.
Balmain Fitted Double-Breasted Jacket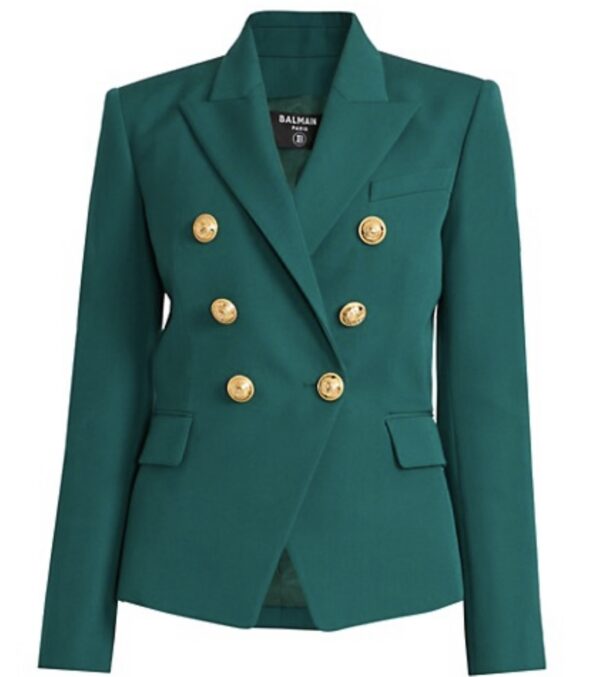 Show off a polished aesthetic with an elegant high-end jacket decked out in gold tone buttons. Constructed from 100 percent wool, this blazer is sure to turn heads with its iconic double-breasted look.
Veronica Beard Miller Dickey Jacket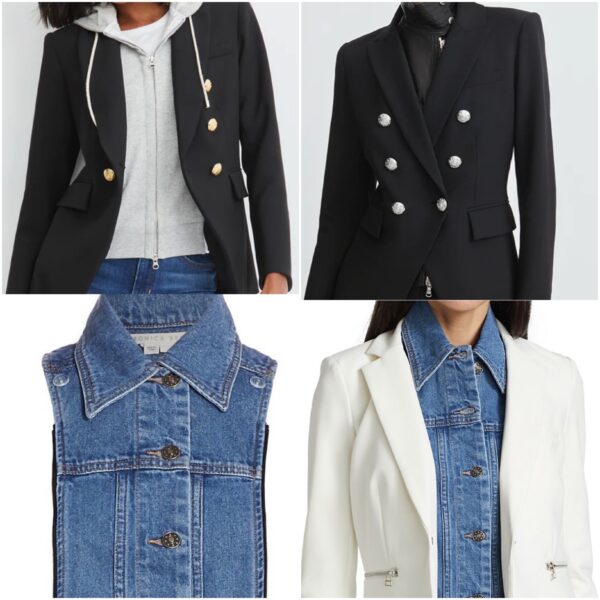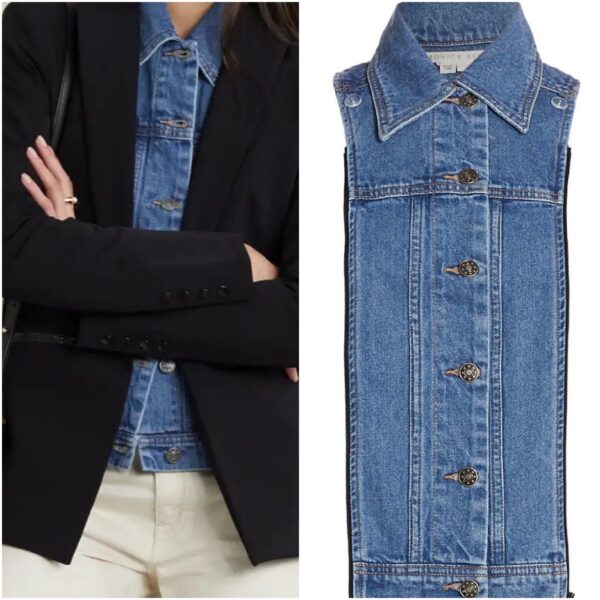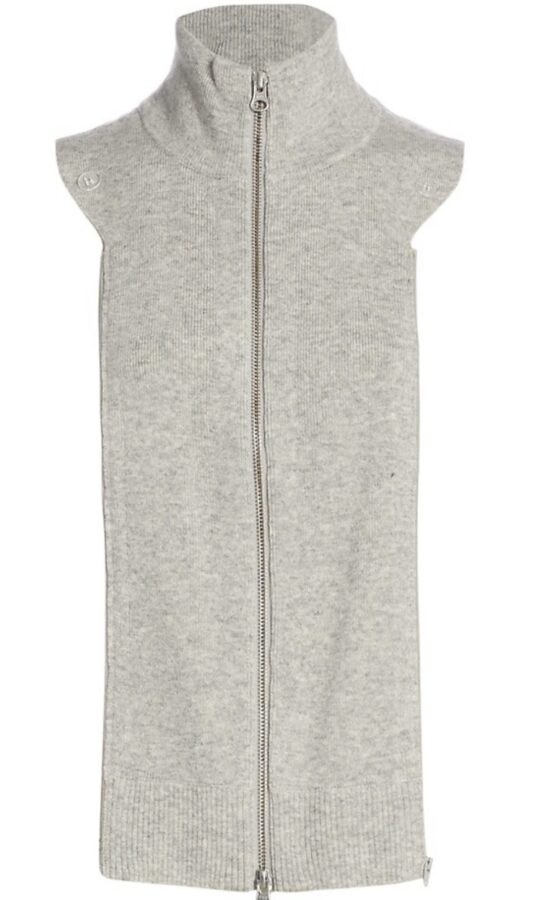 Veronica Beard Miller Dickey Jacket
Crisp style dominates this double-breasted look, which includes peak lapels. The stretch-suit construction incorporates polyester, cotton, viscose, and elastane to form a comfortable and figure-flattering number that you'll be thrilled to wear. Do you know what the best thing about this jacket is?  It comes with all different dickeys to wear under the blazer. There's a jean jacket insert, grey hoodie, zipper sleeveless sweater and so many more! How cool is this? One jacket so many interchangeable Dickey options.
Banana Republic Captain's Blazer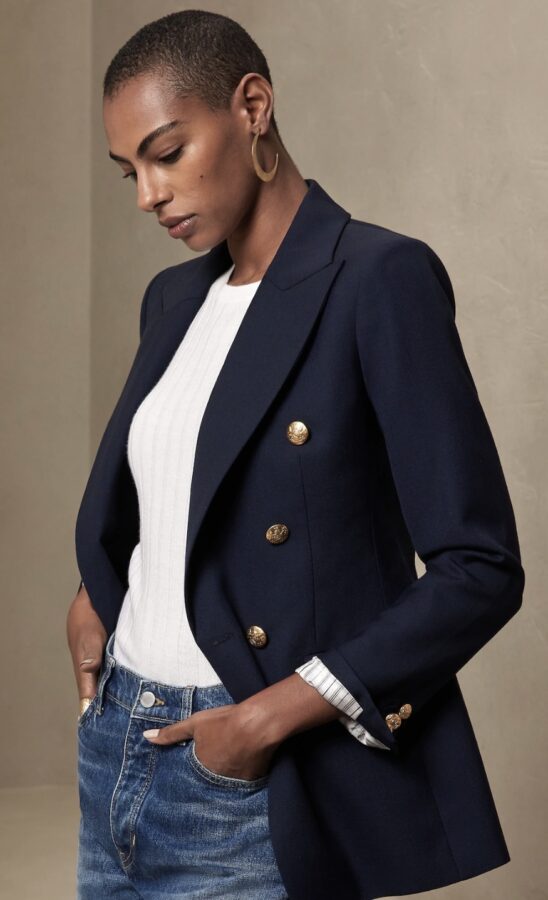 This blazer is a great option when you want an extra dose of confidence. Crest buttons take on a golden hue to give the jacket a luxurious look, while the nipped-in waist provides excellent shaping. Can you tell the difference from the other two jackets? The Captain's jacket is available in many colors.
Click any of these links to shop a stunning fitted blazer with gold or silver buttons. These jackets will take you anywhere with such great style. All three blazers are different price points. Elevate your everyday style with one of these chic blazers. We know you'll find one that you'll love! Pair with jeans, trousers, leggings and skirts. Wear it you way!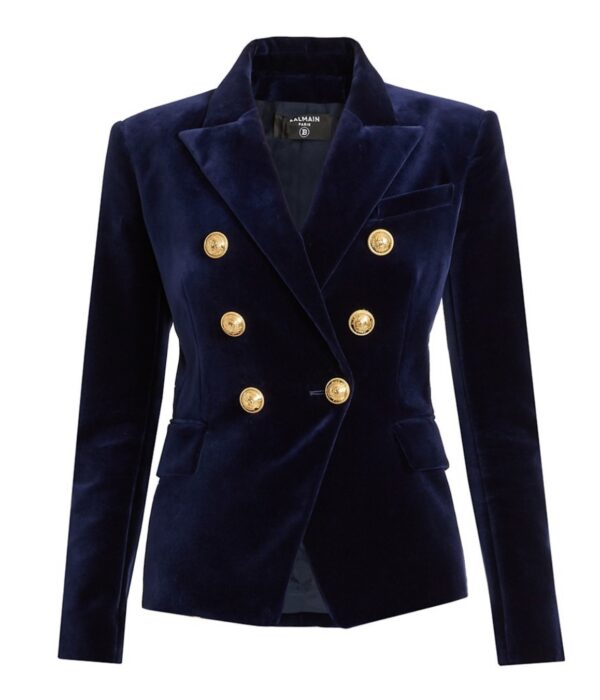 Our last look is Balmain's crafted luxury velvet fitted blazer.
XOXO,