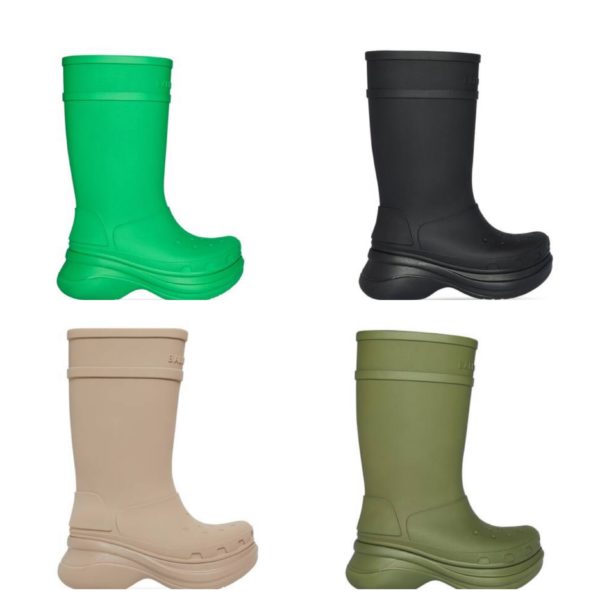 Once upon a time, Crocs were deemed the most unstylish manner of footwear available albeit comfy and decidedly useful in certain settings. All that has changed in recent years. Balenciaga has helped to improve Crocs' fashion cred with a previously unthinkable collaboration.
The result? All manner of Balenciaga Crocs. We're especially impressed by the Crocs' take on classic rainboots. These bring childlike wonder to rainy days, beckoning you to splash in every puddle you encounter. I'm loving the bright green. Afterward, you can easily clean them by simply wiping them with a soft cloth.
Despite their whimsical nature, these boots deliver serious style. The Balenciaga logo is imprinted near the top of the boots, while a rounded toe and a 20mm arch lend them a nice silhouette.
The ethylene vinyl acetate (EVA) material is both attractive and comfortable, providing the best of both worlds for rainy weather. Black, white, or bright green, you'll have pick of colors to match with every outfit imaginable!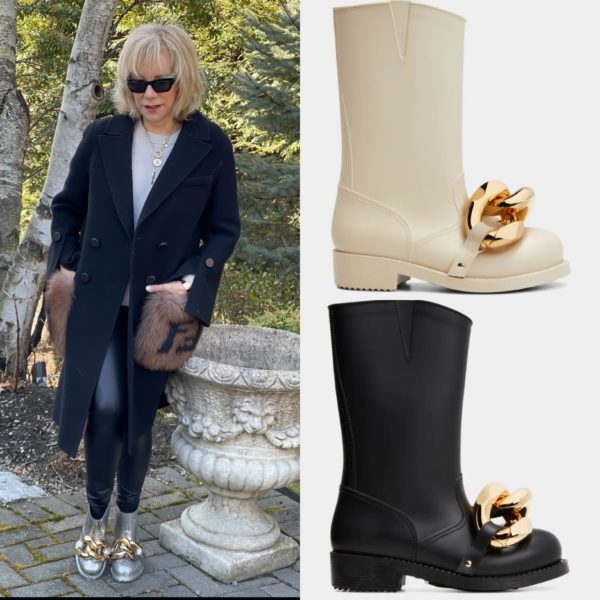 JW Anderson's glossed PVC rainboots are very similar except they are adorned with an oversized gold link chain across the vamps. These boots are considerably more stylish. The black short boots are very cool and go with so much in your rain wardrobe! The cream short boots are on sale with all sizes available. You may prefer the tall rainboots.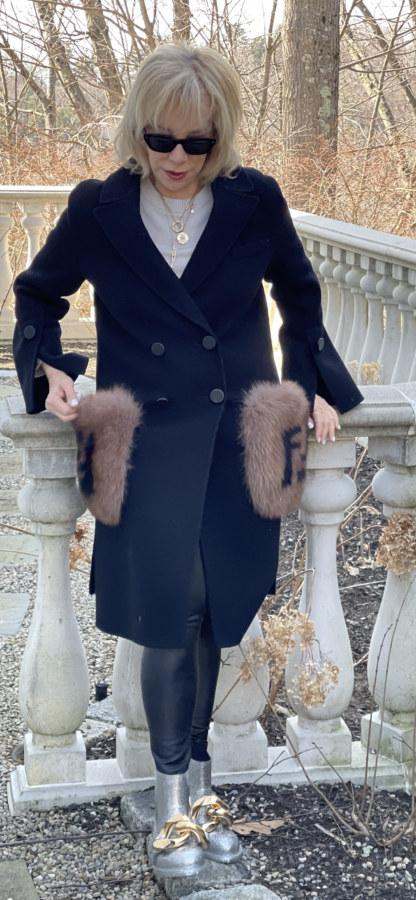 Click any of the links to shop trendy rubber rainboots! Talk a walk with me through the puddles! Splash all you want in JW Anderson Rainboots or Balenciaga Crocs! Treat your feet to comfy and stylish puddle jumpers. During the winter "slush season" I wear mine with socks for warmth.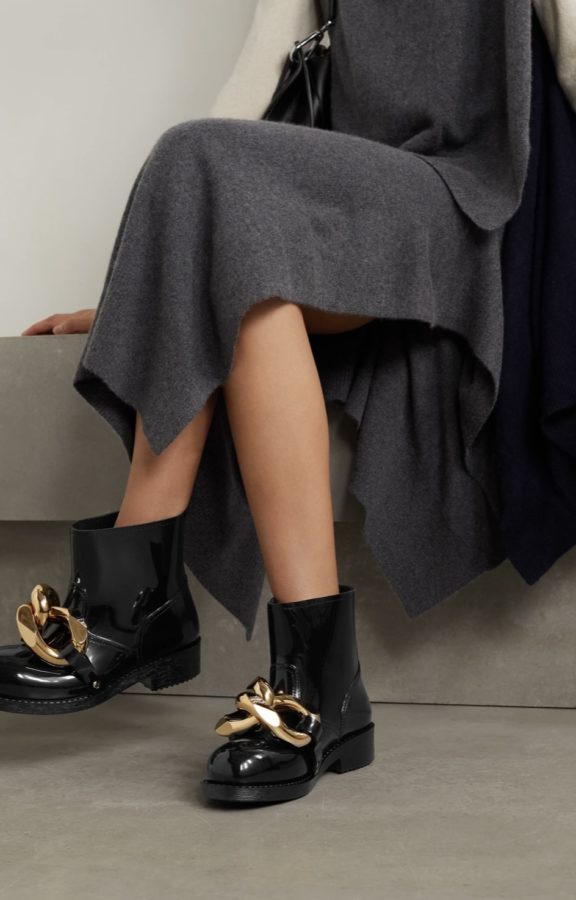 XOXO,