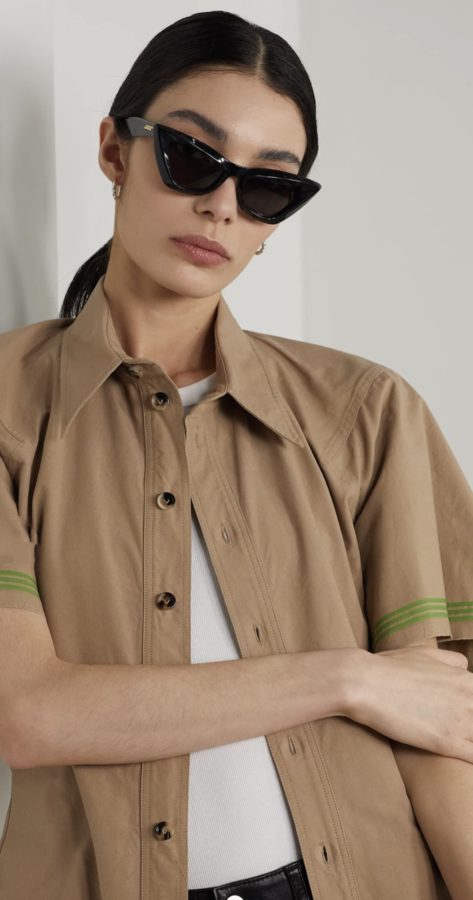 Level up your shades with an undeniably stylish pair from Bottega Veneta. Made in Japan, these 100 percent metal sunglasses are the very definition of effortless cool. Their status as shield sunglasses sets them apart; they consist of a single lens that covers not only the eyes, but also, the bridge of the nose. This gives the sunglasses contemporary vibes.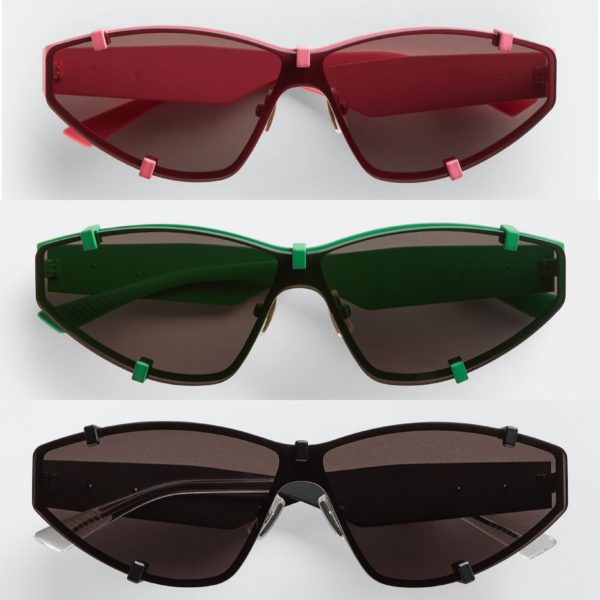 Bottega Veneta's Grip sunglasses are available in striking color combinations such as green and black or pink and black, with this extra component of contrast instantly making these shades pop. Otherwise, the all-black take on this style is sure to leave an impression.
No matter which color combo you prefer, these shades should fit wonderfully with any modern outfit. They have an almost futuristic feel, which makes them a fun add-on when you want to feel like a true fashion visionary.
Click any of the links to shop these very cool designer shades! We can't forget the stunning cat eye sunglasses! Both pairs of sunglasses are fun and timeless. Shop the look right here and remember to wear it your way!
XOXO,