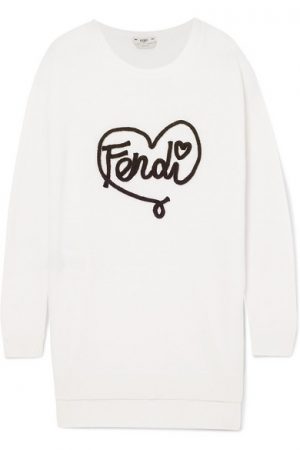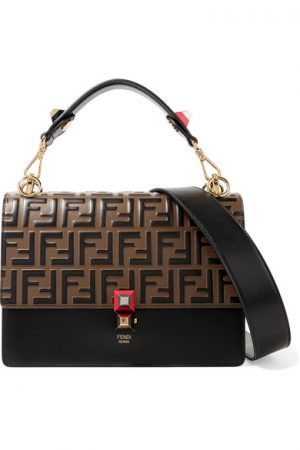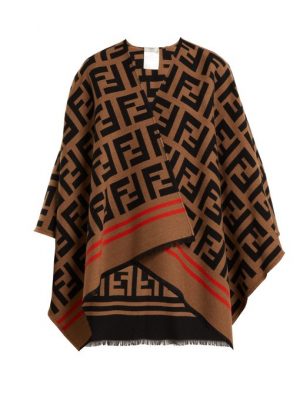 The upcoming Fendi collection makes its mark even in 90-degree weather. The first of many summer heat waves are just beginning to settle over the country, but we all know the fashion world works on a different timetable. While we're just starting to break out the first of the summer season's bamboo bags and airy dresses, fashion houses look forward to fall and winter. Don't be surprised if you're flipping through your latest fashion magazine and see heavier textures, chunkier heels, and tougher fabrics gracing the pages. Don't be surprised if you see designer logos everywhere! One of my faves the season is the versatile Fendi logo poncho.
Fendi is one of the many to begin releasing its fall and winter lines, and the styles are hot – both literally and figuratively. It's been a recent trend for Fendi to emblazon its logo in eye-catching patterns on everything from shoes to handbags – and the trend seems to be working. Of particular popularity right now is this monochromatic Fendi handbag, which creates a mod feel that's not overbearing. Above I'm carrying the Fendi Logo Triplette which I'm obsessed with. Three pouches. carry one, two or three. One pouch for your phone, one for credit cards and eyeglasses, one for makeup and so on. This bag has totally made life easier as I can finally find my essentials.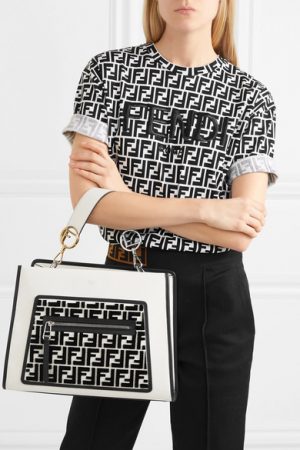 Fashion labels can sometimes fall into the trap of sacrificing actual fashion for advertising, but that's not the case with Fendi. Its logo is immediately recognizable, but also offers something to elevate the piece it's on, whether it's a handbag or a pair of fashion-forward ankle boots. Designer logos seem to be the thing for this summer and beyond – and Fendi seems to have the trend down to a science. For many of us, labels are just an extension of pieces we already own. Labels have been around for years. Many not caring to advertise brands label. Years ago, a label was just a status symbol. If you had a label bag or shoes you were not to be reckoned with. This season the trend is huge, and, if you like designer duds, labels are everywhere. What do you think of the denim suit with the velvet logos from the new Fendi collection? If you're ready to give your favorite brands some "label love", click the purple links to indulge! We're going with the new Fendi collection for the win right here! Fashionistas are fickle! Here we come DIOR! Do you think you can have too many labels? See details below.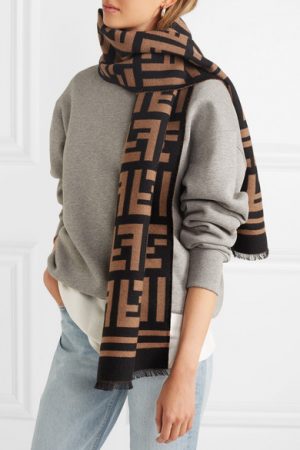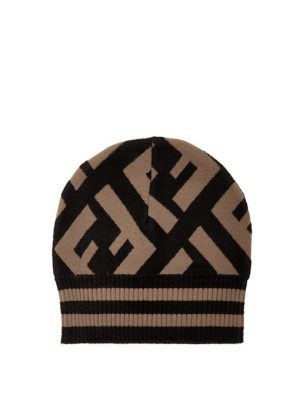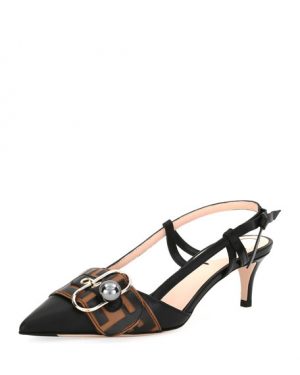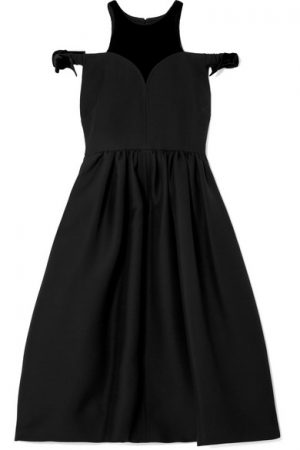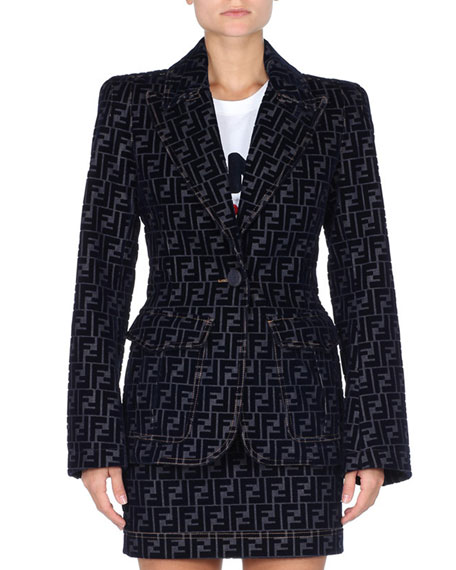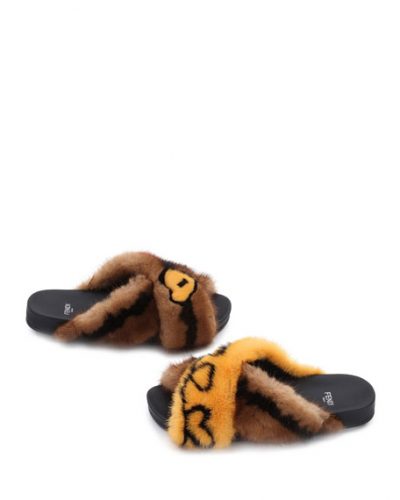 SHOP FENDI COLLECTION FAVORITES:
Triplet Logo Clutch
White Bag with Black Logo
Shirt
Mink Sandals
Logo Heels
Logo Scarf
Cold Shoulder Black Cocktail Dress
Black and Brown F Logo on Handbag Flap
White Cashmere Sweater with Heart
Black and Brown Logo Beanie
Loving this Fendi collection? Click here now for more designer favorites!