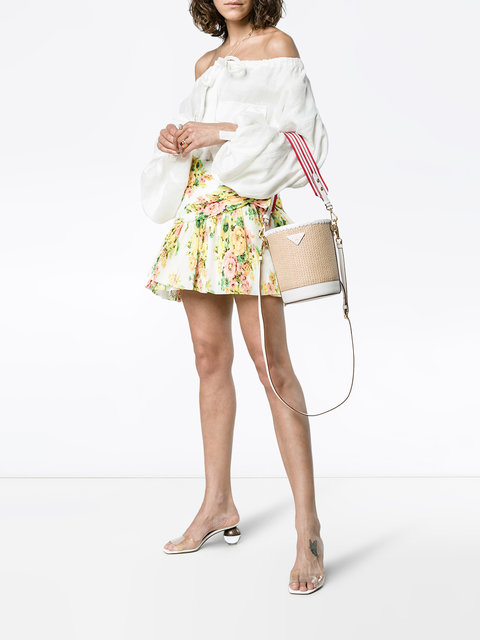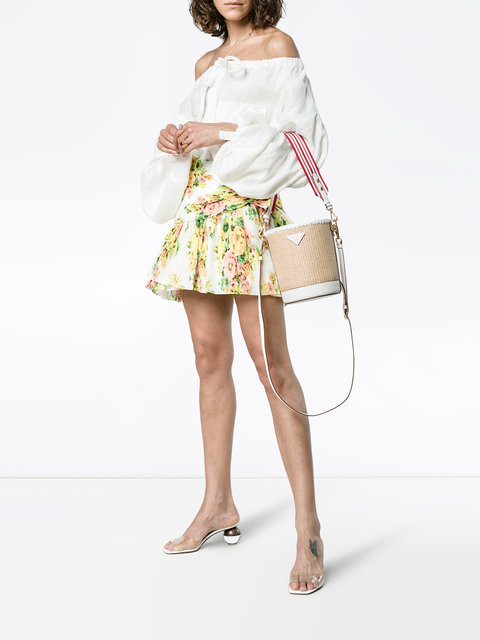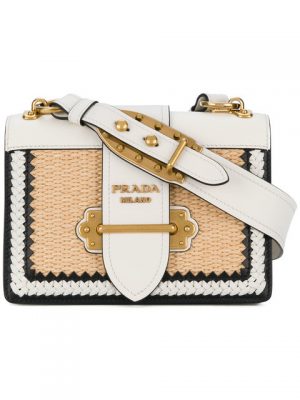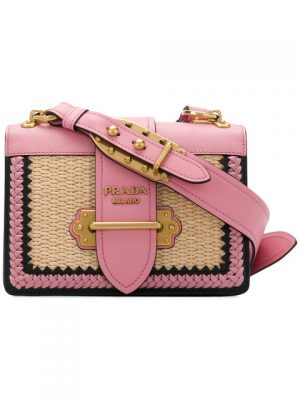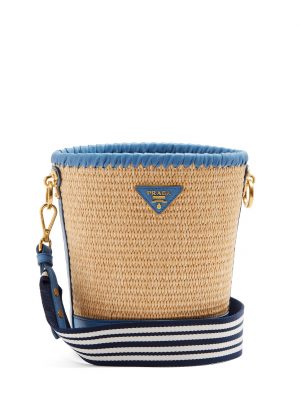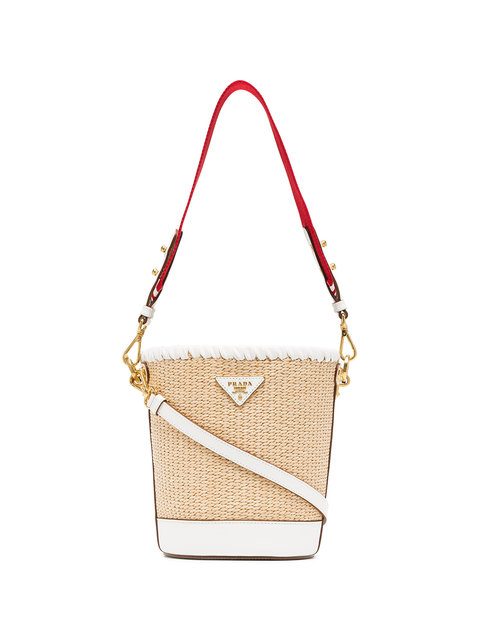 PRADA'S SUMMER STRAW BAGS: HIT OR MISS?
Straw bags are the "it bags" or the must-haves this season. Straw bags are seen at the beach, lunching, shopping, parties and more. This season we love Prada's 2018 summer collection. There are many different shapes, sizes, and embellishments but the prices are sky-high for a bag that's used for the summer season and made out of straw. Affordable? As we've stated in other "straw bag" posts…they're versatile bags, but it boils down to what you willing to spend. How cool are the bucket bags? I'm always up for the latest designer trends.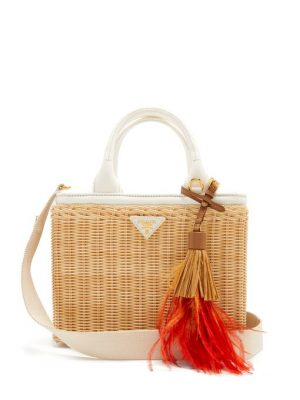 Straw bags are fun and pair perfectly with jeans, summer dresses, maxi skirts, beach cover-ups, exercise leggings or your favorite LBD. The bags transition easily from day to night! You can always carry a label-less bag if you don't want to spring for the designer label. It's your choice! We'd go for the designer bag! That brings us to Prada's straw looks. Check out our favorites in Prada's summer collection:  The Prada Straw Bag with the white leather trim (or pink leather trim) is stunning but weighs in at a whopping $2700. The blue leather trim Bucket Bag is only $1700. Sounding more reasonable? You may ask…how can straw bags cost so much? Could it be the designer label and the leather trim? Nuts, right? It's what you're willing to pay for a designer label. The Black Straw Flowers Bag, while adorable is also $1700. This bag is chic in either color with great attention to detail. The Straw Red Flowers Bag is as versatile as the black version.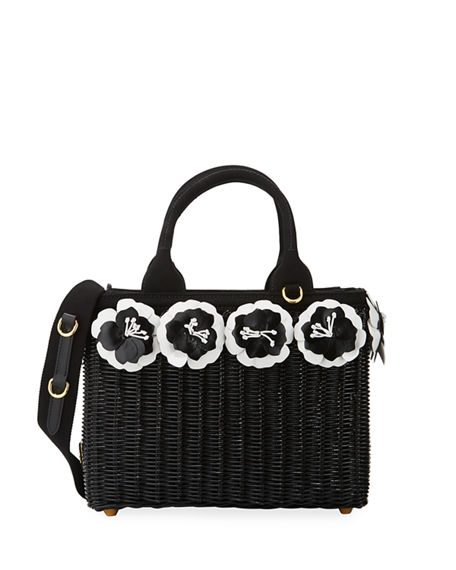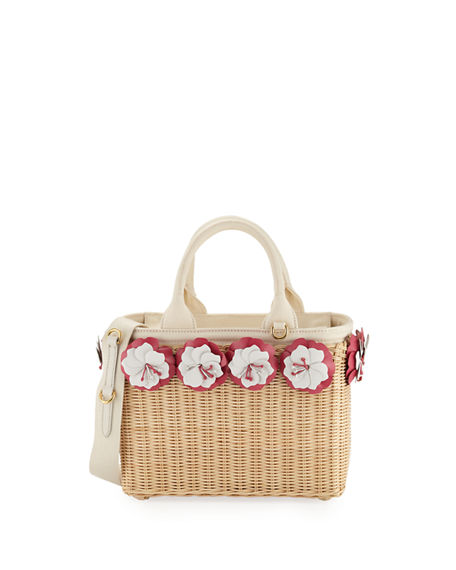 You're paying for the designer's name. Seriously, straw is straw and Prada is Prada. Are you willing to spend a few thousand dollars? Either way, straw bags are a must this season. I'm a high-end label fashion blogger. Prices do not flip me out anymore although I think twice before making a pricey purchase, especially when bags are not typically classic. We're well into summer, and these straw bags haven't been reduced a penny! If you're up for something whimsical and fun the Woven Wicker Bag with the velvet trim is the way to go. These bags do cost a ton.
Your thoughts on Prada's straw bags? Prada's fall line is great and waiting to buy a fall leather bag might be more practical. You can still go for great looking straw bags that don't break the bank. Here's an option for bags that don't carry the Prada label.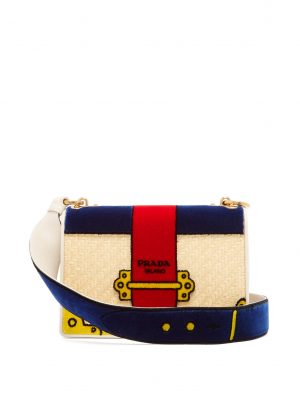 Click any of the purple links to indulge.
Prada Straw with white leather trim
Prada Straw Bucket Bag with blue leather trim
Prada Straw Bag with Red Flowers
Prada Straw Bag with pink leather trim
Prada Straw Bag with orange tassel
Prada Woven Wicker Bag with the velvet trim
Love Prada straw bags? Click here now for more designer handbags!