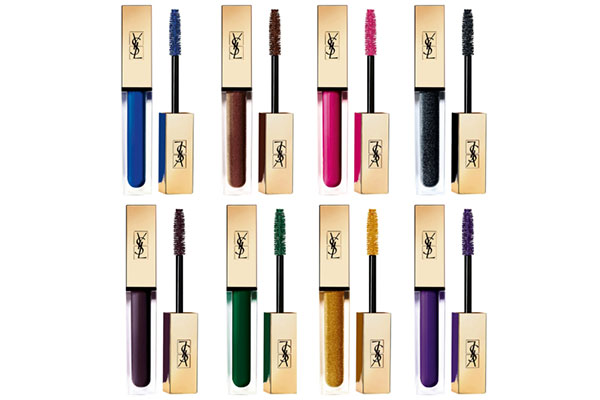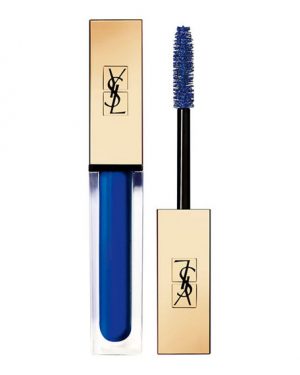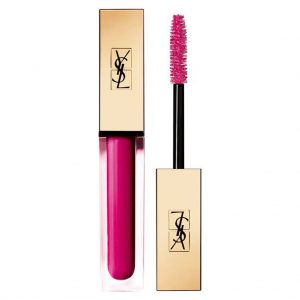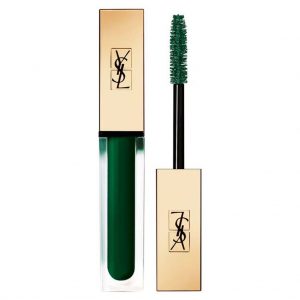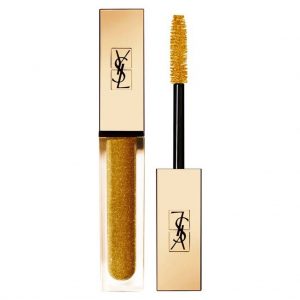 Every woman wants long, luxurious lashes. Since mascara was invented, manufacturers have promised extravagant thickness and length with just the brush of a wand, but for many, that promise remains an elusive mirage. This season's vinyl mascara promises eye-popping color, thickness, and shine.
Yves Saint Laurent's Vinyl Couture Mascara saturates lashes with high impact color and super sheen. Women with even the lightest hair and skin tone can pull off black, but it's also available in nine intense colors with names like "I'm the Madness" pink and "I'm the Excitement" green. In every color, the brush lengthens and separates lashes without flaking.
One of the most intense, unforgettable shades is number eight, a super shiny gold that layers on drama from root to tip. Make sure your look lasts all day with the transparent smudge proof top coat. It does for your brows and lashes what clear coat does for your nails, keeping color in place until you're ready to take it off.
With such vibrant eyes, make sure your lips get noticed too with Saint Laurent's Vinyl Cream Lip Stain. The gloss lasts like a stain and is formulated so you can apply a thin layer of subtle color, or repeat application until your lips are saturated in delicious fuchsia, plum or orange. Click any of the purple links to indulge! I'm going for the blue!!! Would you wear white?