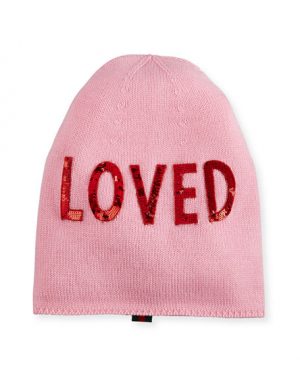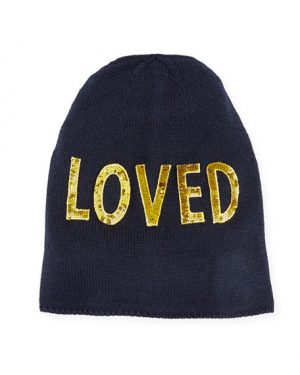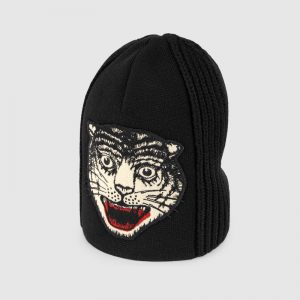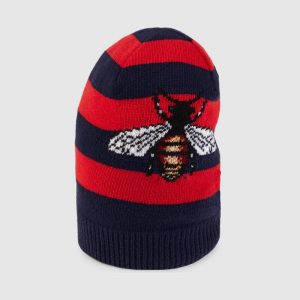 What was once a staple of everyday clothing has now become a signature piece, a novel accessory that can take an outfit to the next level or ruin a look completely. Hats change your face more than anything else you wear. They can make you look mysterious, ostentatious, regal or wild. Whether you're going for a traditional look or turning up the fun factor, a hat can help you accomplish your fashion goals. During cold weather months, hats come with the added bonus of helping keep you warm.
This season Gucci supplies hat wearers of both genders with beanies and baseball caps perfect for everyday wear. The unisex apparel sits high on the forehead and will keep you warm on the coldest days. Gucci is barely reminiscent of its style from years ago (GG's everywhere) although you can still find the classic GG on some of the handbags, hats, and scarves with a funky twist.
The Gucci Loved Knit Beanie comes in pink or black. The word "loved" is stitched in sequins tells the world not just how you look, but how you feel. If you're feeling fierce, the embroidered tiger head beanie comes in black wool and lets them hear you roar. The hat also comes in eye-catching red and blue wool embroidered with a bee, an archival emblem Gucci first introduced in the 1970's. Would you wear the stylish red Gucci beanie with the bat motif?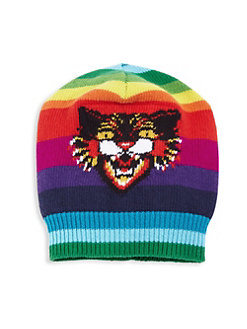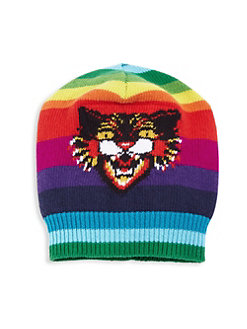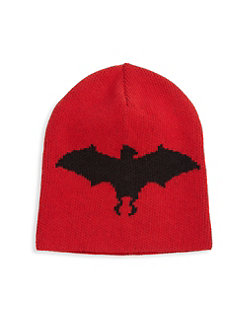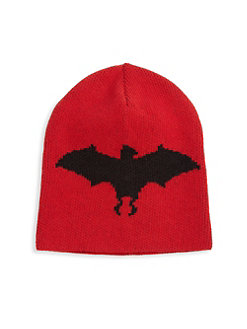 Beanies aren't for everyone. If you prefer something
lighter, go out in style wearing Gucci's Supreme Bosco baseball hat
available in 16 styles. The canvas front sports a playful logo while the mesh back lets your head breathe. Let's not forget the latest in a trend from Gucci…the scarves spelled GUCCY !!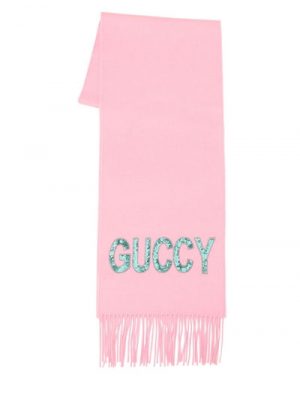 Always ahead of the game. Does that mean designers will now be spelling their names with a new kick leaving Fendi to be spelled Fendy?  I'm a huge Gucci fan but four years ago had no interest. In my opinion, they have stepped up their game enough, so I want to own hats, scarves, handbags and of course the furry slides! Click the links below to shop! Yes, we're talking shelling out some major bucks!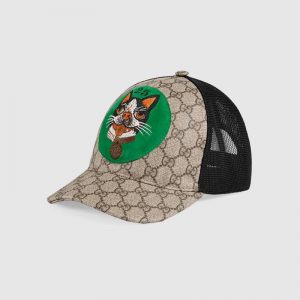 Gucci Love Sequin Hat Beanie (Black)
Gucci Love Sequin Hat Bean (Pink)
Gucci Bumble Bee Hat
Gucci Black Beanie with Tiger Head 
Gucci Bat Beanie
Gucci Striped Angry Cat Beanie
Gucci Baseball Cap
GUCCY PINK SCARF