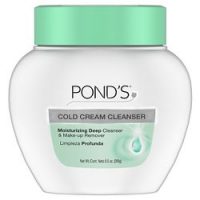 Women everywhere agonize over choosing a face cream. Most women at one time have splurged on the latest and most expensive product, and have sometimes settled for the drugstore brand. All of these tinctures and ointments say you see results in 12 weeks, so it's hard to know if it's working. The phrase "improves the appearance of" whatever it's supposed to fix, makes you wonder if it changes anything or just makes it temporarily look better. Here's a quick rundown of a few products running the gamut of four dollars to two thousand!
 Pond's Cold Cream Cleanser – This inexpensive classic is 50 percent moisturizer. It removes makeup and oil to leave the skin feeling soft. It's only four dollars! Does that mean we do or don't want that? Take your pick!


Kiehl's Ultra Facial Cream – It's paraben free and made of natural ingredients that leave skin feeling soft. SPF 30 protects from sun damage, and it gets good reviews from people who have tried it.


La Prairie White Caviar Illuminating Moisturizing Cream – The most expensive product on the list receives mixed reviews. Some say their face felt lifted and skin tone more even, but others said the result wasn't worth the price. Five hundred dollars!!!!!

Sephora's BareMinerals – Users love how this product nourishes dry skin without parabens, sulfates or phthalates.
It's winter time and your skin needs hydration. Shop our favorite face creams! Click the purple links to hydrate and moisturize. Would you indulge Creme de la Mer's 2000 dollar bottle?
Honorable Mention!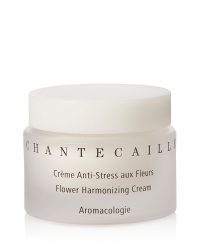 Fresh Lotus Youth Preserve
Chantecaill Anti Stress Cream
Lancome Zen Anti Stress Cream
Don't forget to enter this giveaway!
a Rafflecopter giveaway