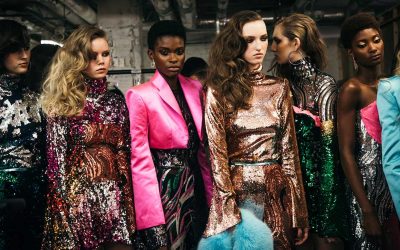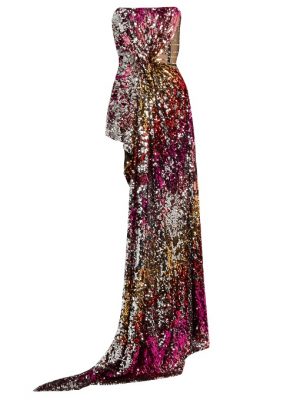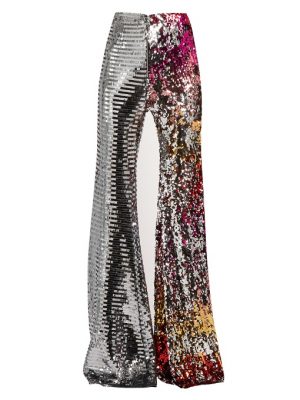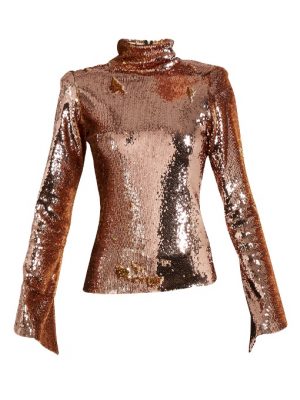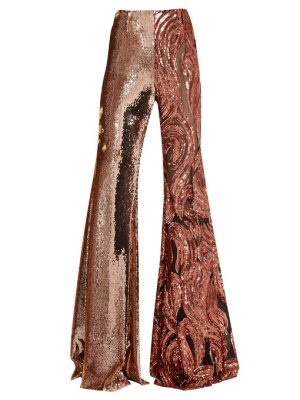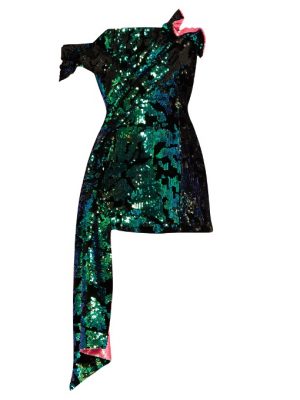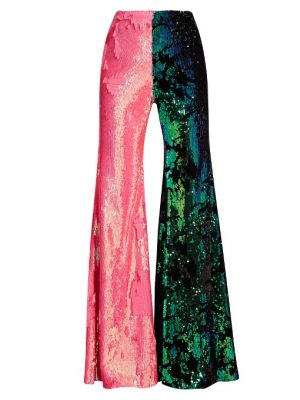 Everyone has their favorite staples – for some, it's a classic tee and jeans combo, while others rely on a little black dress. Every once in a while, it's nice to step out of your comfort zone and step into something truly luxurious – and that's exactly what
Halpern
had in mind this fall season. Totally dazzled by
the sequin embellished pink, gold, silver draped bustier
and
the matching high rise flared trousers.
Michael Halpern is a New York born designer who honed his skills at Versace and is now based in London. He recently launched his debut collection of eveningwear, which features hand-sewn detailing, color-burst sequins, and daring silhouettes. 
These pieces aren't for the faint of heart – in fact, we could easily picture them on someone as fierce as Beyoncé or as fashion-forward as Lady Gaga. Each body-sculpting piece is a work of art, a kaleidoscope of color that's celestial as it is profound. As pictured above The Rose Gold Sequin Trousers and The Rose Gold High Neck Sequin Top.
Eveningwear Separates That Shine 
If you're looking to make a statement this season, Halpern's debut collection is a good place to start. Avant-garde enough for a Met gala, but accessible enough for a family movie premiere, these pieces will carry you through your fall social calendar with ease. We can't wait to see what's next for Michael Halpern's label – our guess is more glamour. Ready to indulge Halpern? Click the purple links or the actual images to start shopping! We love the pink and green combo as seen in the trousers and Seguin Embellished Velvet Bustier and matching Flared Trousers.