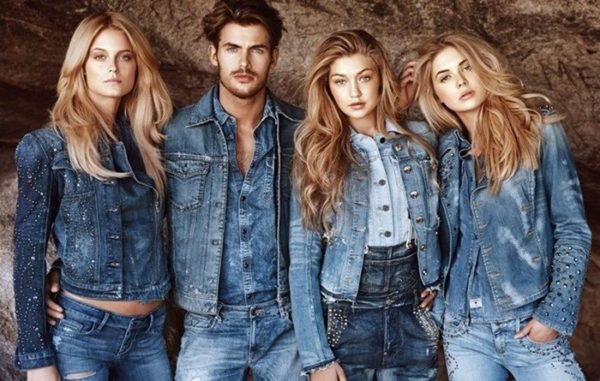 Browsing through throwback photos can make you blush — who said floppy hats and feather boas were a cool combo? However, retro styles are spinning back round rapidly, so your Facebook gallery could fast become a bible for future fashion revelations.
So dig deep in your wardrobe — here are five retro fashions that still look fierce and you'll want to rock this fall….
Hippy chic
Flared pantsuits and flowing flowery dresses were de rigeur at this year's Splendour in the Grass festival in Australia. And since it's the 50th anniversary of The Summer of Love, the hippy revival proves classic styles never go out of fashion.
But light flowing fabrics do keep you cool in the summer heat, so maybe the flower children were more practical than we presume. Just pop on a pair of round Lennon shades and a perky peaked hat for a final 60s flourish.
Skater Dresses
Skater dresses are a firm favorite for today's fashionistas — the versatile ensemble comes in a strapped version suited to casual events or a long-sleeved option perfect for elegant evenings.
The evolution of this outfit began with Canadian Olympic Figure Skating Champion Barbara Ann Scott. Designers raised the hem of her 1948 outfit due to post-second world war fabric shortages. Ever the trooper, Barbara scandalized audiences by showing off the skimpy outfit to full effect during her signature 'stag jump' move. You can find a modern version of Barbara's long sleeve skater dress from AX Paris online.
Double Denim
Hip-hop stalwarts Salt-N-Pepa were the queens of double denim in the 80s — their ripped stone wash jeans and jackets became a uniform for urban youth from New York to Newcastle.
Most stores sell pre-ripped jeans these days but if you really want a customized design, Levis have a great guide for giving your favorite pair that destructed look.
90s neon
From The Fresh Prince of Bel Air to MC Hammer, neon lit up the 90s and their shoes — and its bold shades are back for the style attack.
Kylie Jenner was spotted recently wearing a pair of thigh-high fuchsia boots with a baby doll dress. But if you prefer a more relaxed look, simply match some lycra leggings with a gridiron shirt and Adidas high-tops.
Kung-Fu funk
If you still spend hours in your bedroom perfecting Bruce lee's 'one-inch punch' you'll be glad to know Kung-Fu fashion is back with a bang.
Compton rapper Kendrick Lamar's unisex Kung-Fu Kenny range for men was recently released to publicize his DAMN album. And if you love retro tees and crop tops with martial arts prints you'll love this kick-ass collection.
So don't let boring fashion get you down — grab these five old-school styles and go back to the future with this year's retro revival.
What retro style do you want to bring back? Share your stories in the comments section.