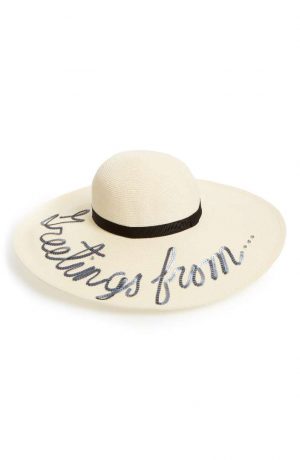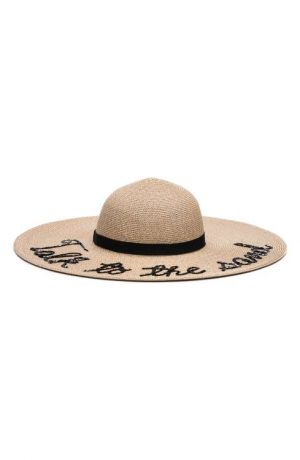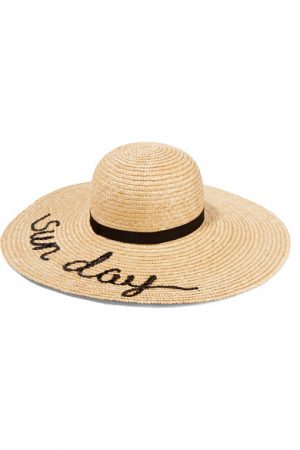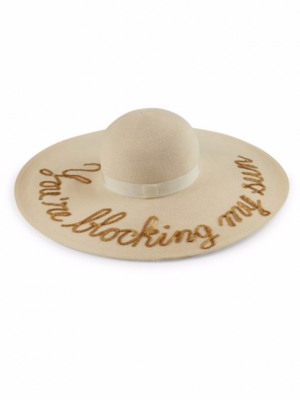 Hats were born from function, and they quickly grew into a bold fashion statement. Now, Eugenia Kim's new line of sassy sunhats takes the story one step further. Her classic designs add a twist of wit with woven remarks, just in time for summer. "
Fiesta Not Siesta"
!
From a Bad Hair Day to Accessories Designer of the Year
Eugenia Kim got her first big break as a designer in 1998. She created a feathered cloche to cover a bad haircut, and soon New York City boutiques were asking how they could get their hands on the unique design. The Eugenia Kim brand was launched when Barneys New York placed an order, and the evolving line of luxury accessories continues to impress designers all over the world. In 2004, Eugenia Kim was awarded Accessories Designer of the Year by the CFDA.
Wit and Fashion, Together at Last
For many beachgoers, time spent lounging in the sand is about relaxation, soaking up the sun and getting in some quality alone time. Eugenia Kim's floppy beach hats add just the right amount of attitude with a "Made in NY" and "Throwing Shade"
Timeless woven styles are laden with snarky sayings such as "Talk to the Sand" and "Sun Day" Playing off traditional American hat styles, a combination of cotton, straw, and hemp are used to create wide-brimmed headwear in a variety of styles.
Eugenia Kim's woven hats add an element of charm to any summer look. Find a style that works for you with an expression to match. Click the purple links or the actual images to indulge! "You're Blocking My Shade"!