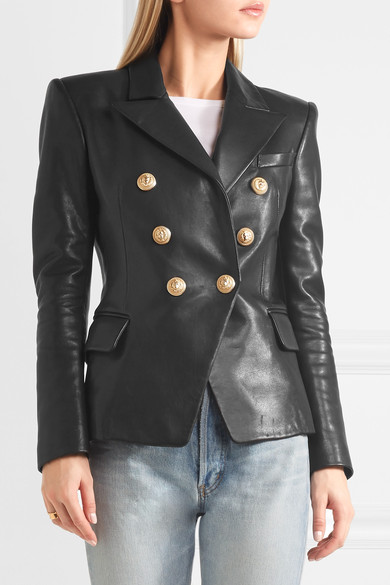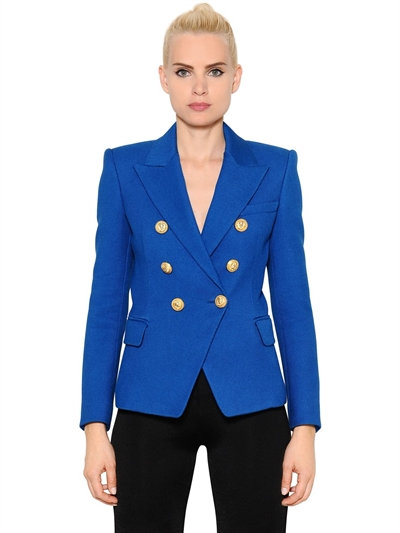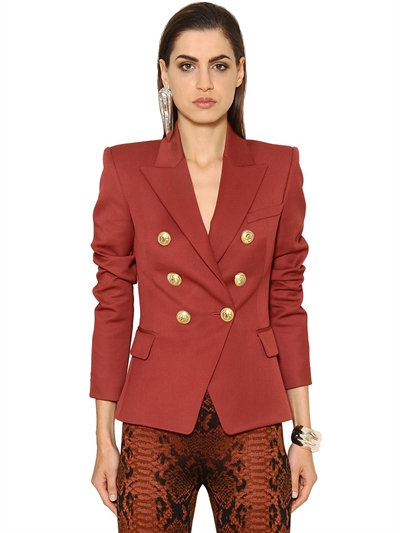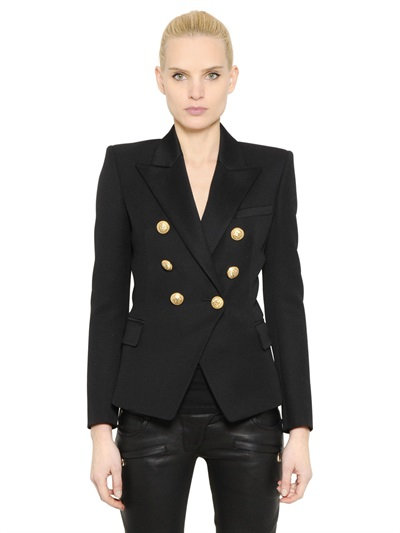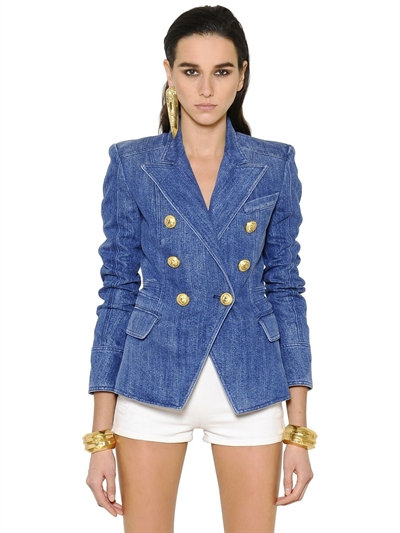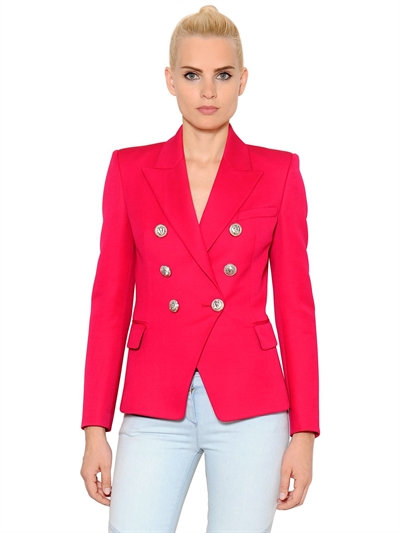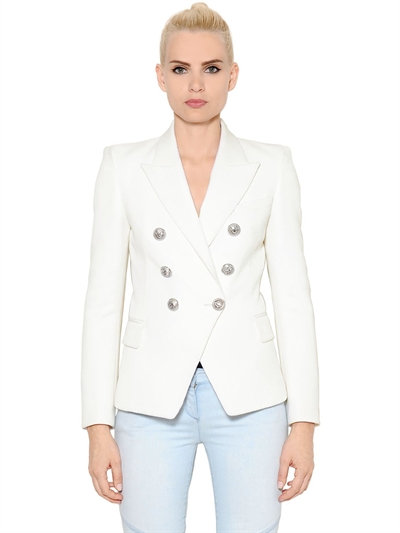 Balmain, once a French fashion powerhouse, fell into obscurity in the early 2000s, failing to keep up with the tides of fashion. Until fairly recently, the brand was known for little else than its dogged devotion to embroidery at a hefty price point. In 2010, Balmain brought in a new creative director, who, at the age of just 25, managed to restore the venerable fashion house to its former glory. Today, women covet Balmain's pieces not only for their glamorous aesthetic but also for their ability to communicate confidence and power. The entire collection will dazzle you!
 Look at its latest offerings, and it's not hard to see why. The double-breasted leather blazer is in line with Balmain's traditional preference for texture and weight but creates a fresh silhouette that label loyalists and fickle fashion mavens alike will covet. It's as innovative as it is timeless, a remarkable feat. Honorable mention goes to the wool twill jackets in white, Bordeaux, classic black, hot pink, bright blue double-breasted cotton jacket and the double breasted denim all featuring the classic peaked lapels. The jackets look just as good buttoned or unbuttoned! I, of course, love the one earring look with the jacket.
 The nod to military aesthetic works just as well for this mini dress, which, with its sleek silhouette and metallic detailing, manages to exude power while retaining its femininity. Echoed in this bodysuit, Balmain's newest offerings remind us that even the most eminent brands must work to keep up with the times, and, in this case, the comeback was worth the wait. Click the purple BALMAIN links or the actual images to indulge. This Season Coveted Fashion Goodies! Have fun shopping!