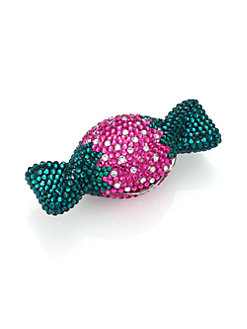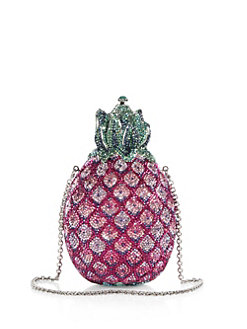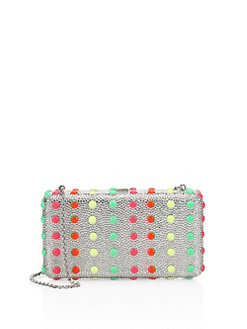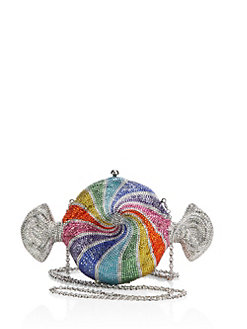 When you carry a Judith Leiber bag, you have the luxury of knowing you own something totally unique. No two of her bags are the same – each is a delectable construction worthy of praise and envy. Since she began making handbags in 1963, her creations have been featured on the arms of first ladies and Hollywood royalty. In her candy-coated line, she proves yet again that she can deliver an exquisite touch of whimsy without straying into kitsch.
A Playful Theme with Exquisite Workmanship
Leiber's bags are on display at some of the world's finest museums. Take a closer look at her craftsmanship, and you'll see why. Each piece is painstakingly layered with quality Austrian crystal and assembled by hand, so each buyer is in possession of something unlike any other. Leiber is also known for her playful aesthetic, which draws in confident and fanciful buyers. We could easily see this scrumptious Rainbow Crystal Candy Minaudiere getting Katy Perry through her tour after-parties. We love the sugarloaf pineapple clutch. A great sugar fix!
For those who love the theme, but prefer the understated, this Crystal Candy Dot Airstream Clutch pays homage to the theme, but makes a more subdued statement. It's handmade Italian construction will give you the sugar high you've been craving – without the extra calories! Click the purple links or the actual images to indulge! Doesn't every woman need a Crystal (strawberry ) candy pill box?  For all you ice-cream lovers you are not forgotten. There's a strawberry crystal ice-cream clutch.