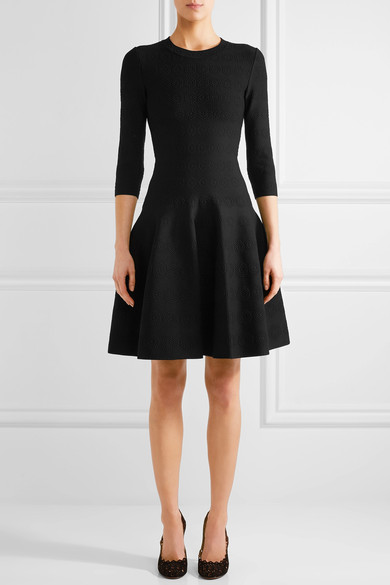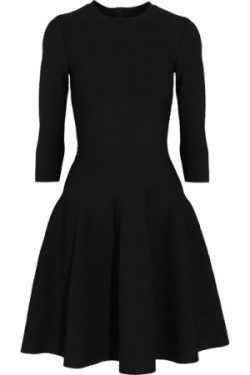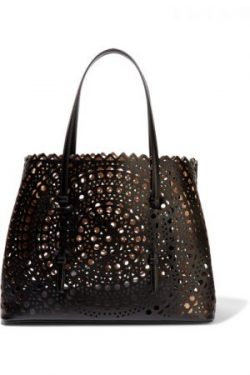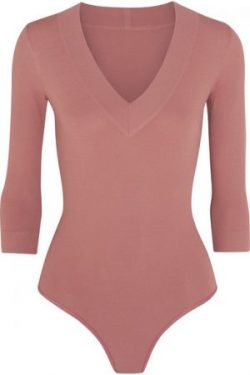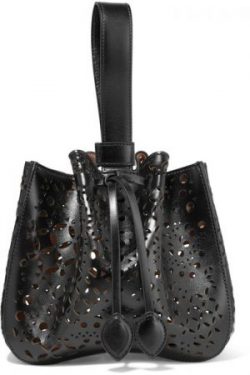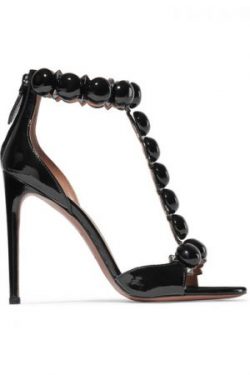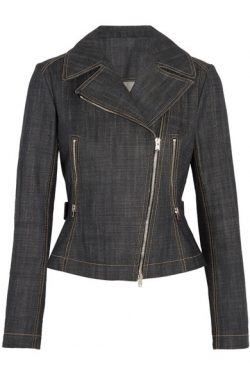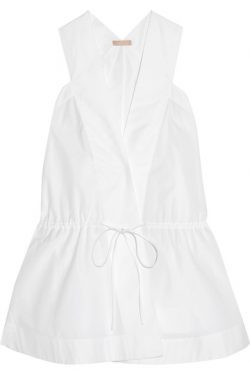 Ready-to-wear trends typically go beyond runway fittings to accommodate a larger consumer base. Not so for Azzedine Alaïa – a designer known as the king of cling.The high-end 2017 collection will grace only the slenderest bodies and deepest pocketbooks.
Take the demure onyx-colored Jacquard-knit mini dress, for example. Clean lines, a drop waist A-line flair, crew neck, and three-quarter inch sleeves give the dress a flattering cut. Cut from a blend of stretchy fabrics including viscose, polyamide, polyester, and elastane, the mini dress looks ideal for everyday elegance. Beware the fit!
The largest size, a 44, will only accommodate a 25 1Ž4 inch waist. In US sizing, that translates to an extra small size 4 or a small size 6. Broader shoulders may also experience difficulty wearing the dress's shape-holding design. The Alaïa design proves as beautiful and impractical as a glass slipper.
Moving to a more casual ensemble, the $2,020 white Alaïa Cotton-poplin top give the impression of loose and free-flowing comfort. A drawstring closure adds just the right amount of form as the V-neck dips elegantly into a crossover. As simple and fun as the sleeveless top looks, I'm afraid only the most avid fans will consider it a worthwhile investment.
Azzedine Alaïa designs look right at home on celebrity enthusiasts including Naomi Campbell, Shakira, and Janet Jackson. In limited cases when the right size, a willingness to pay, and stunning designs come together, the Tunisian designer never ceases to amaze. Indulge your designer fixation and click the links to these stunning, if impractical, pieces. We're also obsessed with the  Laser Cute Tote, the Laser Cut Leather Bucket bag,(black or light gray) the Stretch Knit Bodysuit, (rose or black) the Studded Patent Leather Sandal and the Denim Biker Jacket. Click the purple links to indulge. Pricey…Oh Yes!!!! For the less fortunate…the Laser Clutch will do.