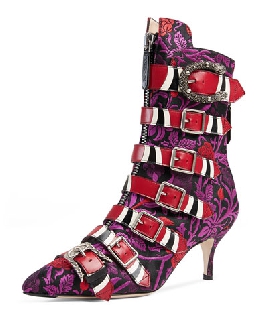 I spent some time disparaging some of the more hideous items in Gucci's current collection, but all is not lost. If there's one thing you can count on Gucci to get right, it's shoes. They take classic silhouettes and amplify them with daring twists and bold hues. Here are some of my favorites:
These gorgeous boots give off a steampunk vibe and remind me of 19th century London. If Lady Gaga were an industrial revolution baroness, she would only wear these boots. Daring, yet still refined. I love the purple jacquard booties!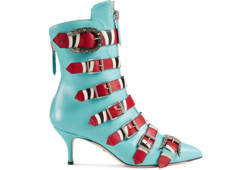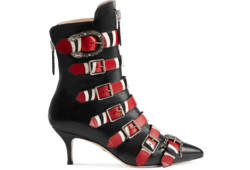 Speaking of London, who misses the Spice Girls? Now, there's no need, because the platform is back! While I wasn't a fan of other 90's revival trends (I'm looking at you, overalls) I think the platform sneaker is the right mix of fun and boldness. The confidence to pull it off is not included.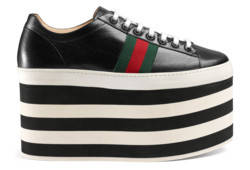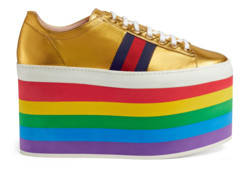 Leather Cherry Pump
If you're sick of calf strain from sky-high heels, Gucci is full of answers. This low-heel pump has exquisite detailing in the heel and adds a pop of playful personality to your dreary winter days. The detailing on the front is the, well, cherry on top. Well done, Gucci. Click the purple links or the actual images to indulge!