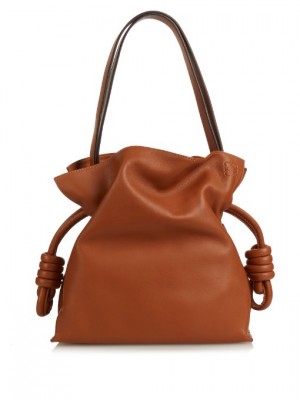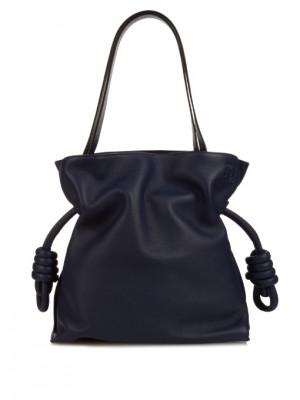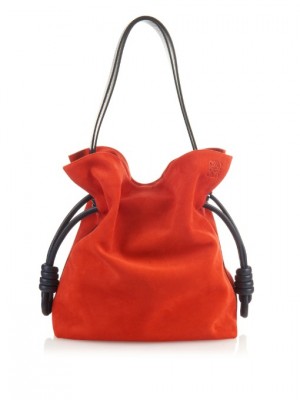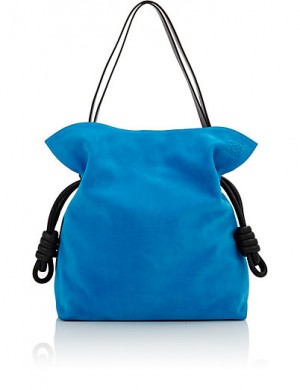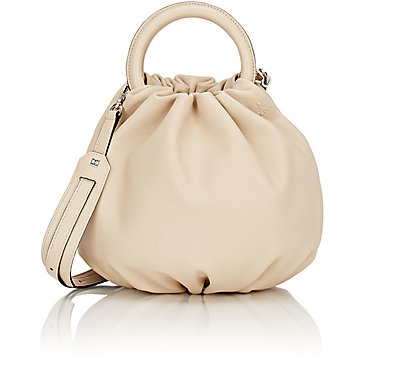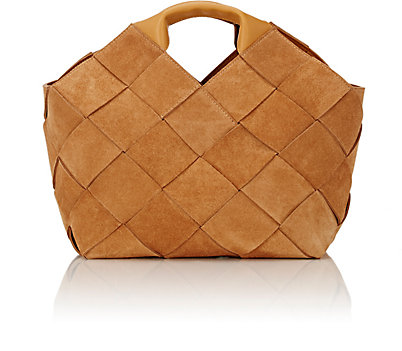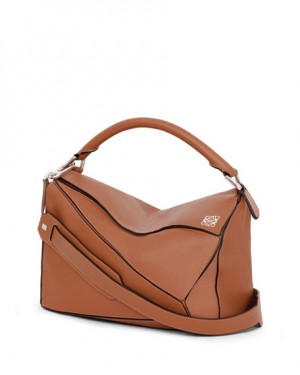 A few months ago we shared some of our favorite Loewe bags including the beloved evening out 
elephant bag
(trunk down). It's very cute but holds next to nothing and certainly not an everyday
bag unless you're two years old but still won't even fit a toddler's favorite toy….the Iphone4. As I said it's "fab" for evening or a luncheon. Whimsically an exciting bag!
We're back featuring some of our favorite everyday totes from Loewe. The bags have three things going on; made extremely well, roomy, and very chic. Oops, I forget handsomely crafted. "The brand's artisans have been mastering the subtle art of working with leather since 1846, and that is expressed here in the details – the hand-painted edges, the smooth knot drawstring sides, and the precise cut of fabric that creates volume without bulk. The spacious interior and comfortable shoulder strap". That quote pretty much sums up what I just said. Deciding which style to buy is a tough choice. (hmmm…pondering)
These are the perfect "slouchy" bags to carry your daily essentials including the rather large Iphone6 and your big wallet. While the bags are spacious inside, they're not oversized (except the large Basketweave style, which is not heavy) like so many other bags. Personally, I love carrying a bag that is manageable in size and doesn't break my arm or shoulder. The bags featured are the Flamenco Knot, with the oversized knotting detail, The Bounce (the circular ball shape…makes you want to bounce it), The Basketweave (duh) in caramel, and The Puzzle Bag (look closely, puzzle piece stitching) in dark tan leather. (If you must have the Puzzle Bag in black be sure to click this link) These bags are stunning and are free of embellishments! So many sophisticated choices and the best is the bags can be worn for season's to come. The bags pair great with anything from black jeans to a "little black dress". They take you almost anywhere. If you need an evening or luncheon bag check out the Elephant Bag! (Yes, it's crossbody) Click the red links or the actual images to indulge a specific bag! "Weave" got a bag or two for you!