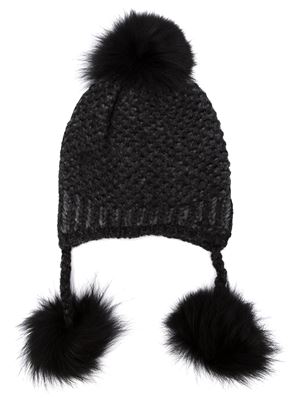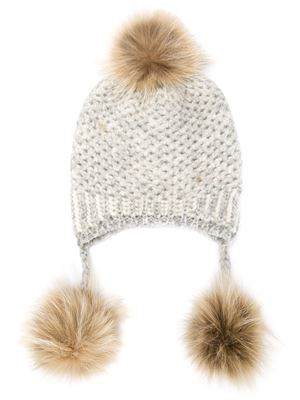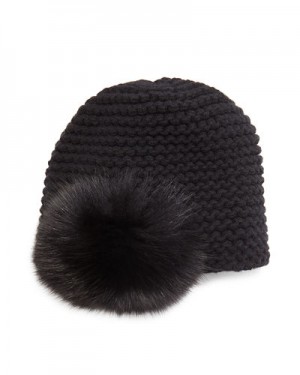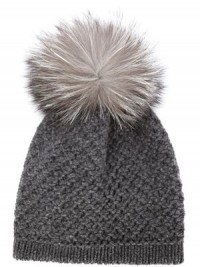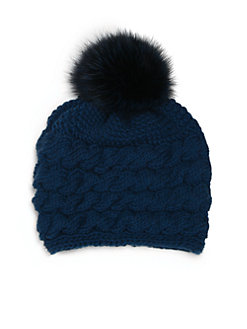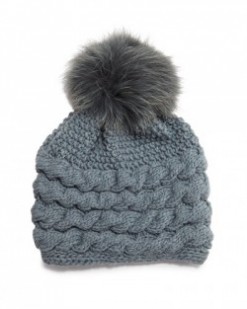 Maybe you weren't all that ready for a
pom-pom hat
 or gloves until now?? Well…It's freezing in my neck of the woods and
pom-pom hats,
gloves and warm
Mr. and Mrs. Italy
army-inspired parkas are quickly becoming your new BFF! There's nothing like a warm comfy hat when the snow is blowing in your face. Having your ears covered is a blessing! Inverni's pom-pom hats are so comfy and no forehead itch! I bought my
Inverni single pom-pom
hat early last fall and never took the hat off all winter. I know, you're worried about your hair. My hair doesn't look amazing after I take the hat off but I'd rather be warm and toasty than frozen.Within a few minutes of running my fingers through my hair, it's fine. (not salon quality but it's truly fine) If you'd like to indulge cashmere, comfort and fur, click any of the purple links to indulge! Shop the
Triple Fox Fur Pom-Pom in grey beige
 or the tonal black
Triple Pom-Pom Cashmere hat
or if you're looking for a single pom-pom hat…the blue
Braided Cashmere Fox Fur Beanie
and the
black beanie with the side fur pom-pom 
are fab."The brand is made exclusively made in Italy with natural fibres and fine wools. Each collection reflects the designers' passion and desire to craft pieces that are warm, soft, light and fresh" We can't forget
the furry gloves
! AFGG definitely has you covered this winter!