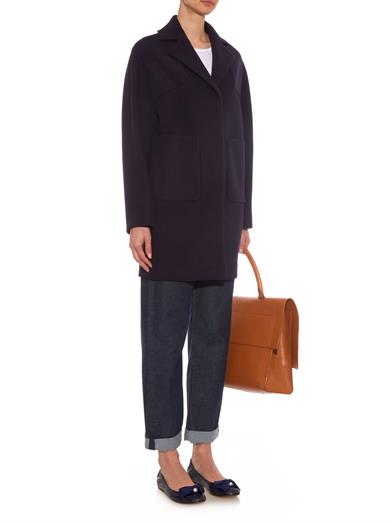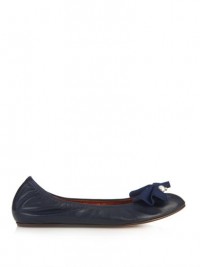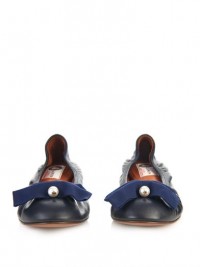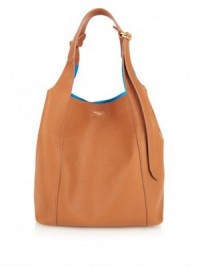 Honestly, if I didn't know better, I'd think the model was me except for the fact she has no wrinkles on her neck! She's wearing my daily "effortless" uniform. 
I have the Lanvin ballerina flats (without the pearls), and they're THE most comfortable flats I've owned in a long time. The inside is cushioned, and the flat features elastic edges for extra comfort. They're a pleasure to walk in…makes shopping a breeze. Most flats and heels are so uncomfortable. (cringing after an hour).
I own the jeans, a very similar Lanvin coat (I shared a few months ago on Instagram and Pinterest) and have a top handle bag that exact saddle color. So the model isn't me but her outfit resembles my daily uniform and understated look. One of my very first articles on AFGG was about "the uniform" and nothing's changed since then except the pieces are more expensive. The navy ballerina flats are a must have. They're made in Italy from lamb's leather and feature a grosgrain bow with Lanvin's a stylish pearl accent. (like Chanel and Dior) Ready to shop this look? Click the purple links (or the flats above) to indulge Lanvin Ballerina Flats and Balenciaga's cropped boyfriend jeans. (a more forgiving fit) As for a bag…we're loving Nina Ricci's Faust leather bucket bag in calf leather. Very spring!!!!!!!
XOXO,