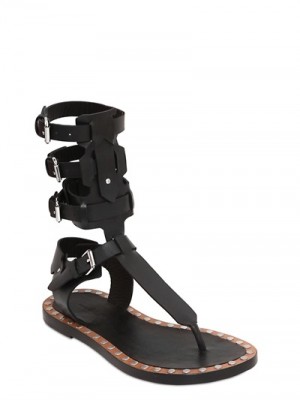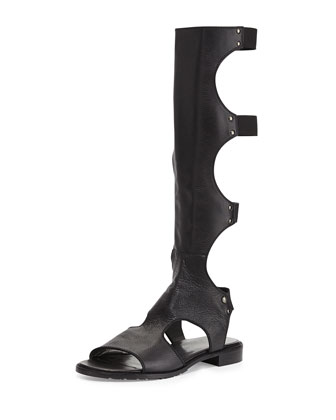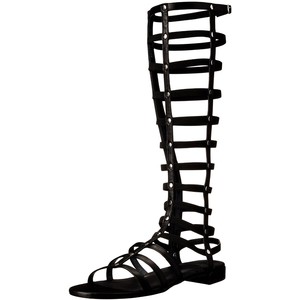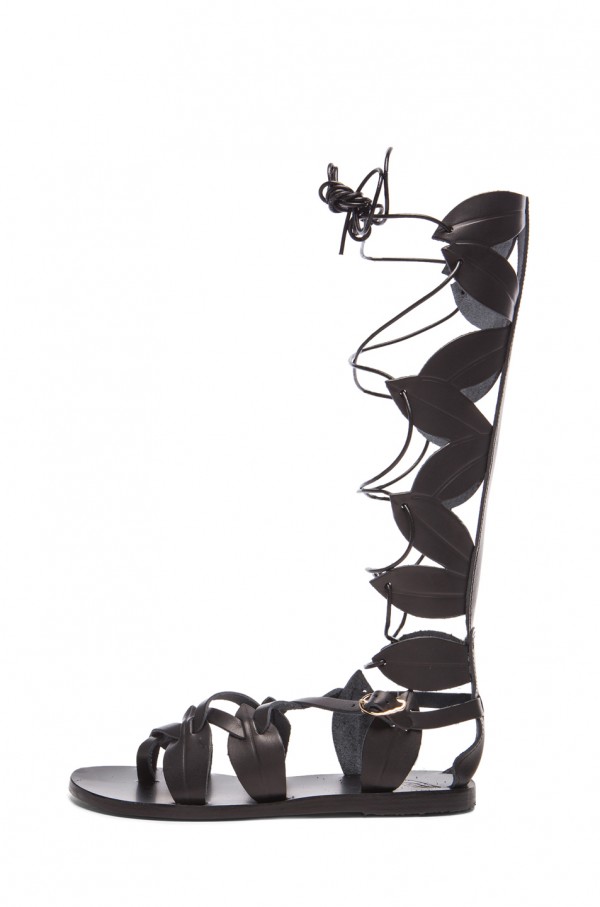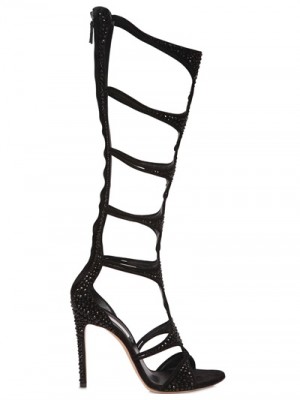 5 Gorgeous Sandals from Casadei, Isabel Marant, Stuart Weitzman and Filareskia.
As winter thaws to spring, women all over the country – in particular, the snow-logged northeast – are anxious to chuck the boots and mittens for more freewheeling, ambitious outfits. To that end, we've compiled a list of five chic gladiator-inspired sandals. Let's take them one by one.
1. Isabel Marant's Jeepy Leader Gladiator Sandals
 These 100% calfskin Italian-made leather thong sandals feature studded insole trim and four adjustable leather straps. They're perfect for elongating the look of your calf and showing off perfectly painted toes; wait until the snow melts before taking the world by storm in these.
2. Casadei 100 Millimeter Suede Swarovski Gladiator Sandals
 These sandals at first give the impression that they're hot-to-trot knee-high boots that somehow have been carved out by the world's most fashion-forward carpenter ants. The contoured strappy-layers are straight up sexy, and these sandals are made from 100% goat skin which, in and of itself, is awesomely gladiatorial. They feature sparkling Swarovski crystals, which will allow you to totally dominate the fashion competition.
 3. Stuart Weitzman's Gladiator Sandals
 These goat-skin Spanish-made sandals feature soft leather bands (and simple silvertone studding detail) that easily contour around the calf as well as an adjustable buckle strap. Get toned and tanned to show off the look with these knee-high sandals.
 4. Filareskia High Ancient Greek Sandals
 These are legitimately Greek leather sandals – as in, actually from the country of Greece. They feature rubber heals and a unique leaf lattice strapping integrated with an almost twine-like leather lace up material. You can easily imagine a true Greek gladiator princess wearing them.
5. Stuart Weitzman's Back View Leather Gladiator Sandal, Nero
 This is a more glamorous, modern take on the gladiator sandal, featuring gunmetal stud accents, and an open toe with side cutouts along the side and the shaft of the sandal/boot. The front of the boot is intact; the back is mostly nothing, sexily revealing the calf.
These aesthetically dominant and fun-for-spring-and-summer sandals can invigorate your wardrobe and help you kick your fashion competitors to the curb. Check them out today, and keep up the good fashion fight!