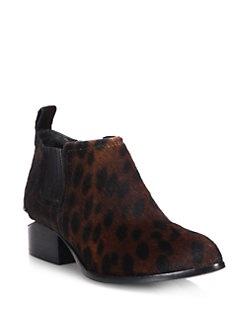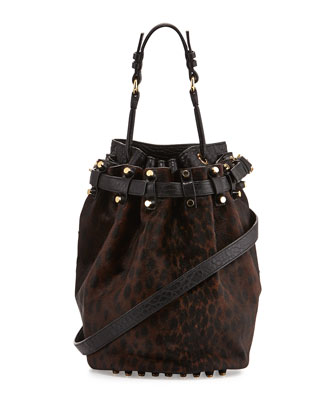 Last week I was semi stong-armed into making an ankle bootie trade with my daughter. We both purchased the Alexander Wang, Kori low boots with the cut-out heel. I bought the
faux lizard embossed version
with the silver hardware and my daughter bought the
dark leopard
ones. While we both loved our selection my daughter suggested we trade knowing I'm addicted to leopard and secretly knowing she made the wrong choice. I brought them with me to New York City to make the "anticipated" trade.
We made the exchange in the hotel lobby before she went to work. Off she went wearing my boots looking ever-so stylish. At first I thought…I have so much leopard but they're only boots.We faintly acknowledged borrowing rights. I wore mine that day, too. They're fabulous especially with my limited wardrobe of leather leggings and super destroyed skinny jeans.
Even though I loved the all black booties…I knew we both made the right trade. I haven't taken them off my feet and they're amazingly comfortable. These boots were one of my favorite purchases and I'm very happy to have the leopard pair. We both ended up extremely satisfied! What we don't do for our kiddies. Click the purple links to indulge Alexander Wang's trendy Kori boots. The gunpowder is also a fab color in the Kori.I'm not into matchy-matchy but the boots look amazing paired with Wang's calf hair Diego or Rockie bag!
XOXO,