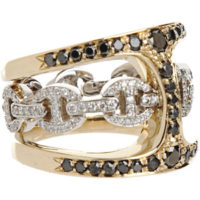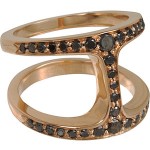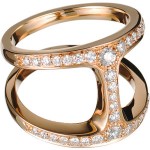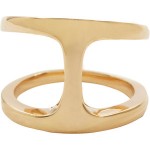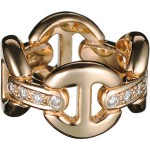 I'm sure so many of us are on the same page right now…..trying to figure out what we deserve/want/need for Mother's Day! My list keeps changing and growing. A stunning
HOORSENBUHS
double band ring has been a constant on (the top of) my list. Last year I was lucky enough to secure a
HOORSENBUHS
double wrap leather bracelet which I barely take off. Now I'm going for any one of these fabulous signature pieces. My following choices are (in order)
 the Gold and Diamond Icy Phantom Clique Ring,
the
Rose Gold and Black Diamond Phantom Ring
,
the Diamond & Gold and Diamond Dame Phantom Ring
,
HOORSENBUHS
Rose Gold Phantom Clique
or the iconic
Rose Gold and Diamond Quad Link Ring
…just to name a few. BTW….the
Cognac Diamond and Rose Gold Double Knuckle
ring is pretty cool, too!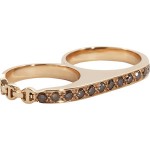 You can't go wrong with any of these uniquely crafted rings and there are many more coveted styles to choose from. I know my hubby is "chomping at the bit" to buy me something that I desperately need! I'm hoping one of my partners-in-crime will lead him to this post so he can make the perfect selection. I love the shape, distinctive style and incredible diamond detailing in all of these rings. The Rode Gold Phantom Clique without the diamonds is just as stunning, too. Click the purple links to indulge.