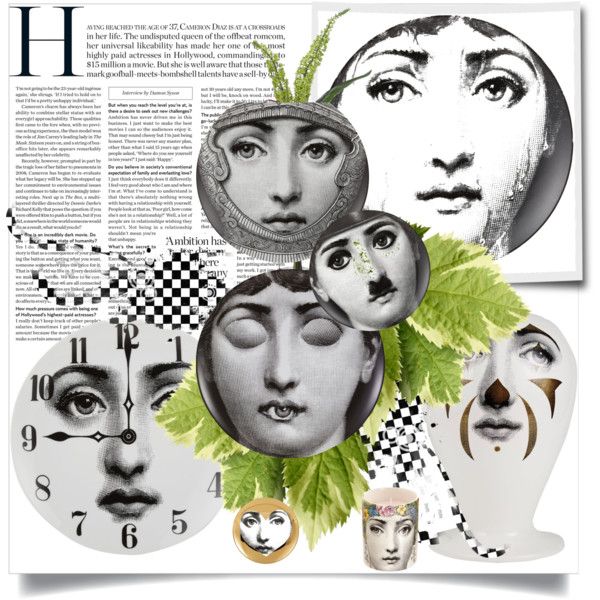 My home is filled with Fornasetti pieces...plates, vases, pillows and candles. There's something about these edgy pieces that I'm crazy over. I know these "weird" plates, vases and candles are not for everybody but I'm totally intrigued with the look and keep collecting them whenever I can. Every piece is a standout. Wherever I put them…they're always a "deer in the headlights" look and a conversation about them. Some people think they're humorous, playful and creative…while other's think they're bizarro, too weird to own and WTF!!!!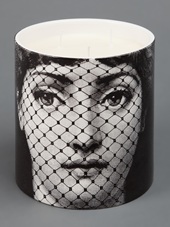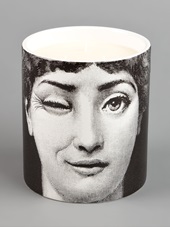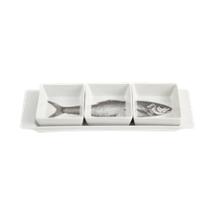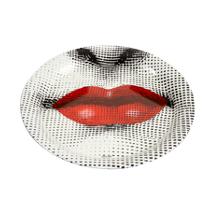 They put a smile on my face.
If you're ready to own an iconic Fornasetti piece click the link to indulge.
You can keep adding to your collection. I have my right eye on the Fornasetti black and white porcelain fish print appetizer set while I have my left eye on 
Fornasetti's Bocca round metal tray
with the black and white face, red lips. The pieces  were originally designed by Piero Fornasetti who was an artist, sculptor and painter. Many of the items he created featured the face of opera star Lina Cavelieri. He found her face in a 19th century magazine. Many of the plates depicting her face are totally unflattering! (she must have been a great sport) "What inspired me to create more than 500 variations on the face of a woman?" asks Italian designer, Piero Fornasetti of himself. "I don't know," he admits, "I began to make them and I never stopped." The company is now under the direction of his son Barnaba who has maintained and expanded his father's line of whimsical motifs. Be sure to check out the collection.