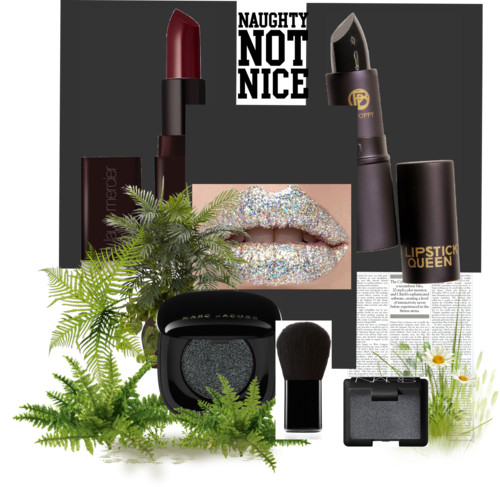 Today I thought I'd share some of my favorite makeup trends. Although I love anything shimmery I probably wouldn't wear the bright silver glittery lipstick. My two favorite "naughtier" lipstick colors are from Laura Mercier, known for their moisturizing lipstick and Poppy Queen, known for their sheer tints of outrageous colors. These two dark shades have become classic tones for me. These two staples are always found in my cosmetics case. Poppy Queen's Sinner Shine is so sheer and really transforms to a blackish mauve color on the lips. I've been wearing it for years.  Check out my post from 2008. I also just bought Laura Mercier's Limited Edition Glow Baked Powder, Highlight 02 for a sun-kissed glowing look. This pairing features a shimmering pink shade of Matte Radiance Baked Powder, plus a Mini Face Brush for the perfect application. Great if you want to look like you have some sun on your face especially with the darker lip colors.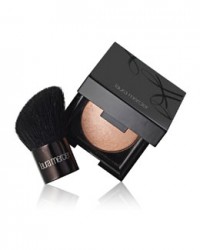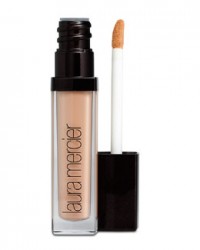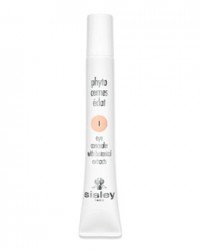 When it comes to eyeshadow…again I'd choose black for a really smokey/smudgey eye look. Before putting on any eyeshadow I'd begin with Laura Mercier's Basic Eyes primer to cover any imperfections (especially on my aging lid) and Sisley's Phyto-Vernes Eclat Eye Concealer. The BEST! Then I'd use a hint of color on my lids from Nars. I'm loving Nightbreed…it's a black metallic eyeshadow with silver glitter which is probably good on my lids for another few years before they become totally crepey and wrinkled. (hate sparkles on wrinkled lids) Although we seem to go for black tones (not the gothic look)….these colors are worn very lightly.
Our favorite makeup brush is designed by Edward Bess for a simple dusting of blush or eyeshadow. Be sure to check out his fabulous everyday "nicer" lip colors…Blushed Orchid, Desert Escape, Demi Buff and Island Blossom. Click the link to indulge some naughty and nice lipstick and eyeshadow shades.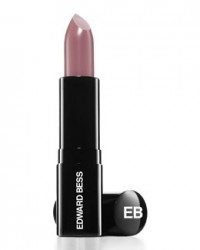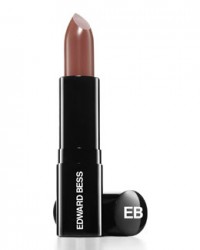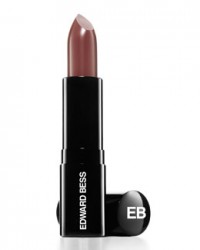 XOXO,