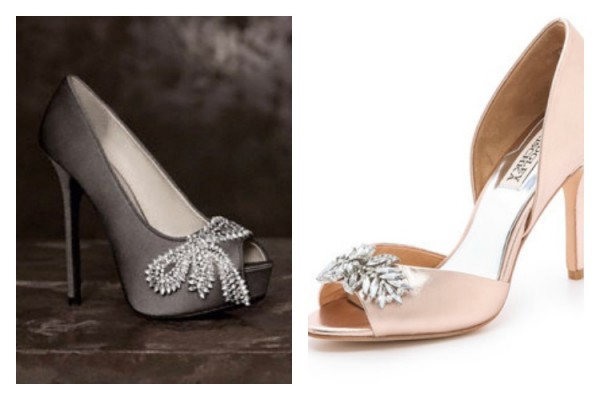 If you are planning a fashion-forward look for your next special occasion, forget about playing it safe. It's all about completing your outfit with knock-out heels. Shoes are the ultimate accessory this season and the essential finishing touch to any outfit. Anyone who is attending a formal event or cocktail party needs just the right pair of fabulous heels to "kick off" their look. We're loving this season's trendy metallic embellishments with sky-high heels.

Here are some "well heeled" tips:
1. Metallic and sparkly footwear is one of this season's hottest looks especially when paired with an elegant but simple gown, cocktail dress or pant suit. Sparkly shoes will add pizazz to an otherwise basic outfit and make your entire ensemble pop. Metallics add that elegant touch to the little black dress or monochromatic piece hanging in your closet. For those who want to appear taller, wearing bedazzled heels will elongate your body by drawing the eyes from the face right down to the toes!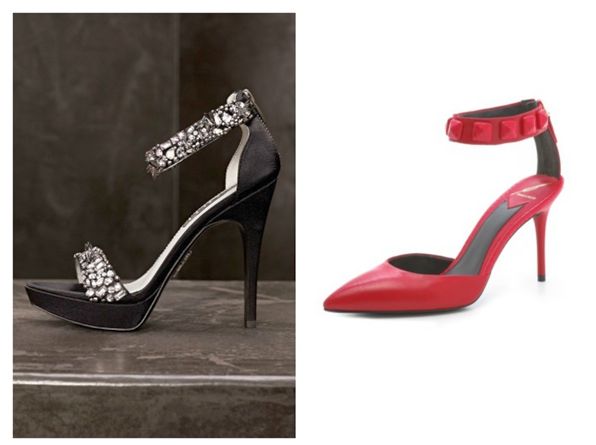 2.Wrap around ankle heels are super stylish and add just the right amount of sexiness to almost any outfit. If you're wearing sleek pants and a sheer blouse to a formal event, the wrap shoes will provide the necessary elegance to your chic and stylish look. For a hot date, this is the ultimate heel for skinny jeans! Ankle wrap heels are the go-to staple that you'll wear time and again for a variety of occasions.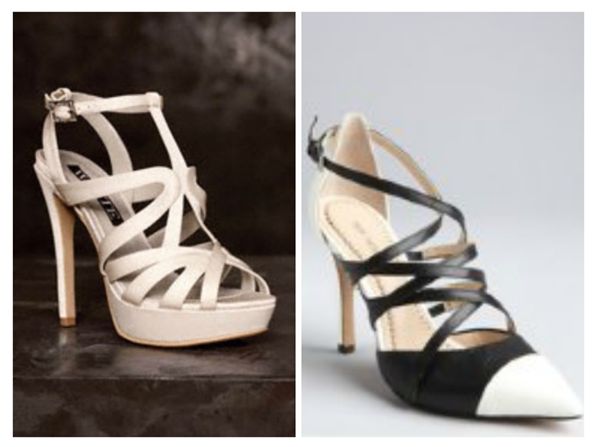 3. Strappy heels are fashionable, ultra trendy and a must-have for summer. This versatile shoe can be worn casually or for dressy occasions.  Pair with skinny jeans or a statement dress. Although strappy heels can be worn with shorter hemlines, they look best with a long dress or skirt with a sexy thigh-high slit. If you're wearing peep toe shoes a fresh pedicure is a must!
Whether you're wearing the latest formal dress or something from last season's wardrobe, having the right pair of shoes is essential. This season…it's all about the shoes. Click the link to indulge the latest on trend heels at David's Bridal and Shop Bop.