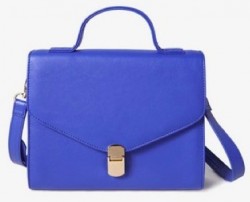 Shopping and Goodies shares the latest trends and the most fashion forward accessories! You know we're all busy shopping the street styles, the chi chi boutiques, the fashion shows and the Net for our readers! Our most discerning eyes choose the hottest looks each week. We're featuring a fabulous selection of the brightest bags, celestial designed pieces and stacks of arm candy. We always have our "fattening" celeb scoop. I'd start reading what the trendiest fashionistas have to say!
A Few Goody Gumdrops roles the dice with Lulu Guinness'Two Faced Domino Clutch!
Be Voguish shares the brightest handbags for spring!
The Find loves these galaxy-themed pieces, they will have you seeing stars all summer long!
Shopping and Info knows how to stack her bracelets which make a great mother's day gift!
Girls Talkin Smack shares celebs who have packed on the pounds!