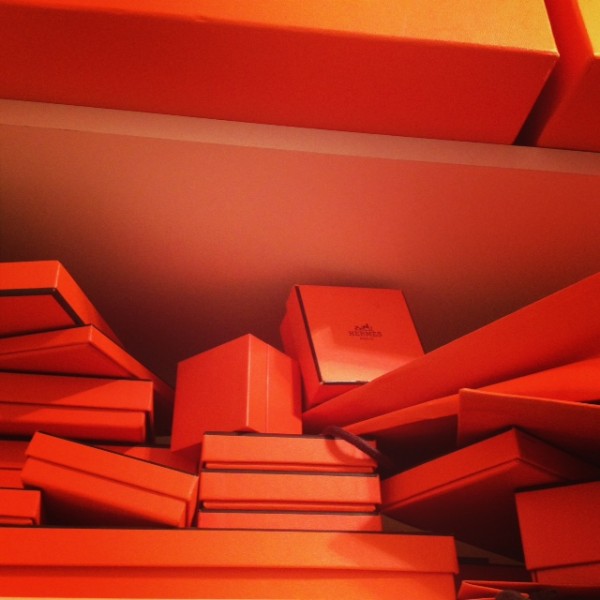 When we think of Top Shelf most of us think of the best liquor. When a fashionista thinks of Top Shelf…this is more like it! Every size and shape orange box saved in our closet is placed on #TheTopShelf.
Lots of time and decision making into the contents of each of these "coveted" boxes. (and some begging)
Not sure why we're saving them. Can't imagine actually filling them up again…yet there is a reason we don't toss them out. If you figure that out…you must let me know.They're taking up a majority of my closet that could actually be used for other goodies lying all over the floor. Yup…those who know me…know there's quite a life on the floor of my closet. Some of you have even offered to organize my closet. #too-embarrassed Give me a reason to fling the boxes in the recycle bin or tell me…you can never have too many orange boxes!
#orange-boxes #birkin #cuffs #Hbelt #orange #scarf  #giftcard #throwout #donotneed #boxes