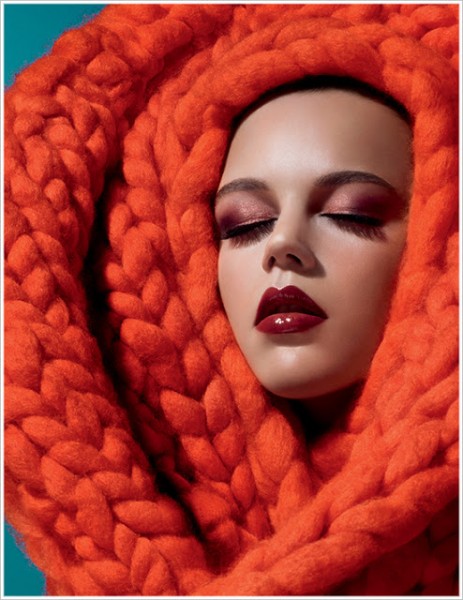 Our friend Tanya from the fabulous blog RedPopppy Fashion is sharing then newest M.A.C Collection for Spring 2013. Here's what Tanya had to say…The 
M.A.C
collection for Spring 2013,
Apres Chic,
offers natural glamour by way of warm brick shades to beat the winter chill. But to be honest I am much more interested in the absolutely gorgeous image of yummy burnt orange knit!! We agree with Tanya…it's undeniably the most gorgeous color knit scarf especially when paired with the Après Collection.
Featured in the M•A•C face and colour collection are Mineralize Skinfinish, Blush and Eye Shadow, Tinted Lip Balm and introducing Pro Longwear Eye Liner. We're also loving the coordinating lipstick and nail lacquer colors!
Click the link to indulge Apres Chic.
A big thanks to Tanya for the yummy scoop!
XOXO,