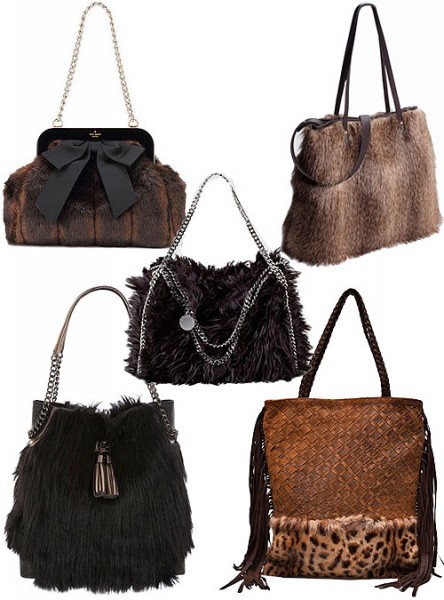 I remember when faux fur first re-emerged as a bonafide trend a few years back, and I thought the fashion world had finally completely lost it. But now that faux fur has had plenty of time to grow on me (figuratively speaking, of course) and convince my fellow skeptics that it's not just a passing fad gone wrong, I'm kinda diggin' its cozy, snow bunny-inspired look for the chilly days ahead. But if you're like me and still aren't ready to rock a full-on faux fur coat or vest (after all, thick, bushy layers aren't flattering on everyone, myself included), consider a faux fur-embellished handbag!
Cute, cozy, and ridiculously stylish, these fabulous faux accessories even double as cuddle buddies as you run errands, tackle the holiday shopping crowds, or just try your best to avoid frostbite on your winter morning commute. Whether you have a lofty shopping budget (or maybe Santa knows you've been extra good this year), or you're looking to winter-fy your budget on the cheap, I've rounded up a series of adorable faux fur bags worth cozying up to this winter!
Pictured above: Kate Spade Carriage House Massie Faux-Fur Bag, The Limited Faux Fur Tote, Stella McCartney Falabella Fold-Over Tote, Dorothy Perkins Black Faux Fur Slouch Bag and Claramonte Leopard Fur Bag.