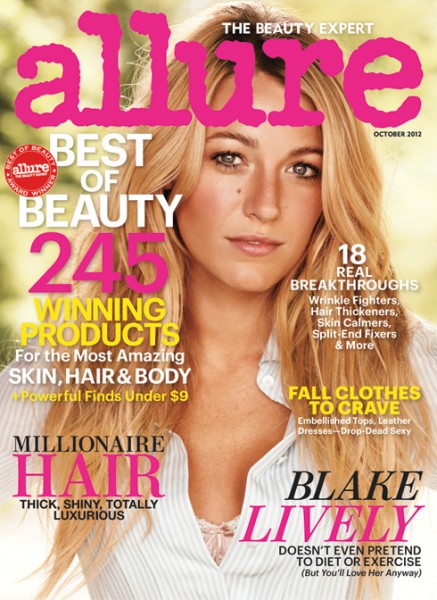 We just had a fabulous interview with Daisy Shaw, Market Editor for Allure Magazine. Daisy and I chatted about handbag trends and I'm totally inspired by what she had to say. We're loving this season's hot new handbag shades! Allure actually features "yellow" handbags in their October issue.
Daisy will tell you why yellow is the perfect handbag choice. Read what Daisy has to say about her "rule of thumb", totes, leopard, the new shape for fall, Reece Hudson bags and so much more! We're so excited leopard is here to stay! A Few Goody  Gumdrops wishes to thank Daisy Shaw and Allure Magazine for this incredible opportunity and interview!  Here's what Daisy has to say:
1. Leopard appears to be a huge trend again this fall. Is leopard here to stay making this a worthwhile investment?
I don't think that animal print ever really goes out of style, so it's totally worth investing in a piece or two –a bag, a pump, a sandal. It's a pattern that works well as an accent to an outfit, rather than as a full look. I think Prada's leopard bags are done really well.

2. What are some great totes out for fall?
There is a new bag shape for fall that is kind of like a tote: it's a hybrid of a doctors bag and a duffle bag and was seen done by European and American designers, like Marc Jacobs, Prada, and Proenza Schouler. It's a really polished shape with a top-handle like a tote, but is a bit more interesting.
3. Why are Celine bags so successful?
It doesn't hurt that Celine has a cult following. The bags themselves are all great shapes that have proven timeless. The trapeze bag was the first to have that slightly triangular shape and so many others have followed suit.
4. What colors are big for handbags this fall? I know Allure has a feature on yellow colored bags in its October issue.
It's becoming much more normal to carry color all year round, not just in summer. In fall and winter when wardrobes are predominantly dark, a colorful bag gives an outfit personality. The yellow bags you'll see in the October issue of Allure are in various materials that make them work for fall – like suede. Other big colors for fall are white, and jewel tones like garnet, amethyst, and emerald. White bags should definitely be worn after Labor Day—think of it as Winter White. Jewel tones are beautiful for fall-rich and sexy-Chanel did their Boy Bag in a miniature size in various deep hues that are all beautiful.
5. Any great handbag designers on the horizon?
Reece Hudson is a great New York-based handbag line that's really breaking onto the scene these days. It's designed by a young women, Reece Solomon, who is a fairly recent Parsons grad. The bags are great – a lot of good shapes and colors.
8. If you could purchase any bag for everyday…what would you choose and why? Mine would be an Hermes Birkin!
That's a tough one. I'm a bag-aholic, so I could never commit to just one everyday bag. Right now I'm into my 3.1 Phillip Lim Pashli bag in a beautiful ink blue—it fits everything and expands which is a god-send. I'm sure I'll change over to something else soon—my only rule of thumb is to always carry something in an interesting color or material, and it's much more fun when you're carrying something not many other people have.
XOXO,