Whether you desire length, definition, volume or a combination of all three, these top 5 mascaras will help you get the "eye opening" lashes you crave.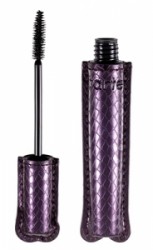 1. tarte lights, camera, lashes!
This mascara was clinically tested and proven to increase lash size by 424% – so you know it's good! Plus, the 4-in-1 formula not only increases the volume of your lashes but also curls, conditions and lengthens them so you're able to put your "best blink" forward every time. Additionally, this mascara is formulated without parabens and other icky chemicals – bonus! Click here to buy.
($19)
2. MAC Zoom Lash
If you're looking for a mascara that not only builds volume from root to tip but also lasts all day, then MAC Zoom Lash is for you. The smudge-free formula glides on effortlessly with a unique brush containing three-sided fibers that beautifully separates and defines each lash. Plus, the formula also helps condition lashes – say bye bye to crunchy fringe! Click here to indulge.
($15)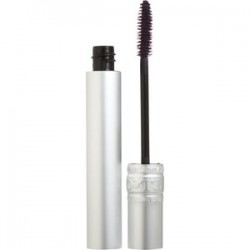 3. T. LeClerc Volume Mascara
Even if you have sensitive eyes or wear contacts, this hypoallergenic mascara won't irritate your eyes. Instead, its gentle formula helps build your lashes and plumps them up to incredible dimensions. This baby won't lengthen or define, but if all you're after is mega volume you'll want to give this mascara a shot. Bonus: You won't have to worry about spider lashes – it builds volume without clumping! To purchase, click here.
($28)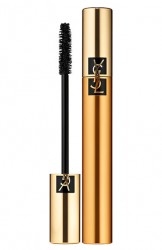 4. Yves Saint Laurent 'Volume Effet Faux Cils Noir Radical' Mascara
If the shiny gold tube wasn't enough to catch your eye, the fact that this mascara packs a serious punch will make you covet this gorgeous beauty. Yves Saint Laurent's mascara contain mineral pigments for the blackest black you've ever seen while the brush helps build definition and volume. What's more, you'll get the volume of false lashes without the hassle of applying them. Indulge by clicking here.
($30)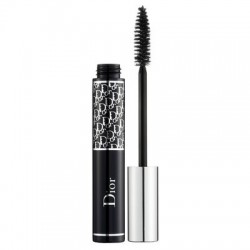 5. Dior DiorShow Mascara
There's a reason this mascara maintains a cult following – it's absolutely amazing! Not only will this mascara dramatically plump up lashes for a volumized effect, but it also helps lengthen and define each lash while giving it a subtle curl. Makeup artists and regular women alike swear by this mascara for it's multiple benefits, and it's easy to see why. It's also available in three colors for when you want to switch things up a bit. Want it? Get it by clicking here.
($25)