Win A Shopbop Gift Card for Rag and Bone!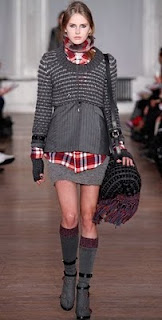 We're so excited about this amazing GIVEAWAY. We've teamed up with Shopbop to offer our readers a chance to win this incredible gift card for the ever-so funky Rag and Bone. If you're a fan of Rag and Bonethis giveaway is for you! All you have to do to enter to win a $100 Shopbop gift card is comment below, sharing which Rag and Bone item is your favorite and why. Learn more about Rag and Bone and more importantly, how to win, in the rest of this article. Be sure to check out the fabulous sale items on Shopbop while bopping around their site. We also love browsing Rachel Roy and Les Chiffoniers.
Rag and Bone was founded in 2002 by Marcus Wainright and David Neville. Although they had no formal training, they wanted to create a line of clothing their friends would enjoy wearing. "Guided by a strong British tailoring influence, Rag & Bone produces classic yet modern sportswear for men and women that is known for being understated and wearable. Each piece, whether it be a tailored shirt or a pair of jeans, is framed by the constants of high quality fabric, classic construction and perfect fit with a handmade feel." We love their selection of skirts, jackets, leggings, sweaters, jeans and accessories on Shopbop!

If you love Rag and Bone share which Rag and Bone item from Shopbop is your favorite and why in the comments below. Be sure to browse the full selection and check out all the Rag and Bone must-haves. To enter to win this amazing gift Shopbop gift card Subscribe to A Few Goody Gumdrops by email and leave a comment using the email address you used to subscribe. You must be a U.S. resident.The winner will be chosen at random on October 31st, 2010. Keep your fingers crossed. You could be the winner of this fabulous Shopbop gift card!