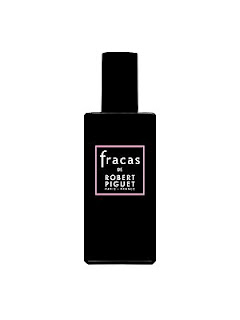 I own so many perfumes but one of my very favorites is

fracas

by Robert Piguet.

I think it's THE BEST

FRAGRANCE!

It's sweet, light and ever-so subtle. It's combination of tuberose, jasmine, jonquil, gardenia, Bulgarian rose and orange flower in a base of sandalwood, vetiver and musk make this fragrance a must have! Every time I wear fracas I get stopped by admirers of the scent. I have worn this delicate fragrance for years and always keep coming back to it.
I first bought

fracas

years ago in Bermuda. I was carrying it in my hands at the airport so it wouldn't break in my suitcase and dropped it. Of course, it broke all over the floor! I remember everyone stopping to smell this gorgeous scent permeating from the floor! It's truly fabulous! Not to mention I love the bottle!
Shop Fracas by clicking the link.
SAKS Beauty Place
XOXO,