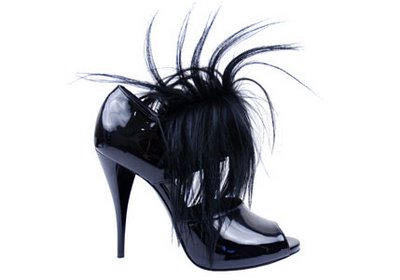 While in the shoe salon at the prestigious Bergdorf Goodman this past weekend, I thought I saw something growing on one of the shelves. It turned out to be a

SHOE!

The more I looked the more I thought maybe I should feed it and run! My husband thought

"IT"

was going to follow us! Although I love

Pierre Hardy Shoes

this shoe looked alive and way too hairy for my taste. One less thing on my charge!
Maybe with the right outfit?????????
If you're interested there are boots to match!