Summer isn't just for dresses or shorts. Lighter fabrics and dreamy colors allow you to keep longer pants around. This is your opportunity to show off some truly daring styles. Pair with your favorite sandals and get ready to make a statement.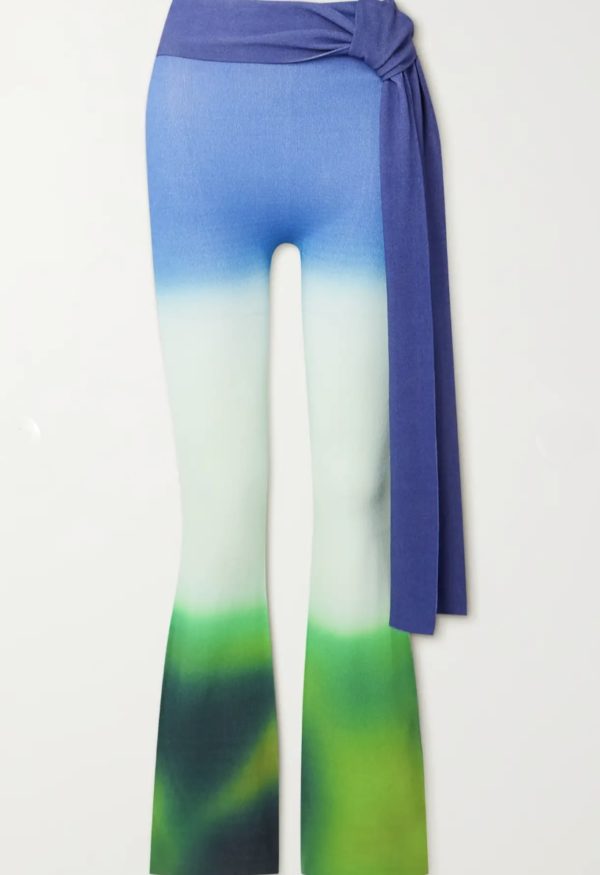 Off-White Draped Printed Stretch-Knit Flared Pants
Flares are back with a vengeance. These stretch pants would be distinctive based on their cut alone, but unique colors bring whole new element of style to the mix. Wear with a matching stretch-knit top to take this outfit up a notch.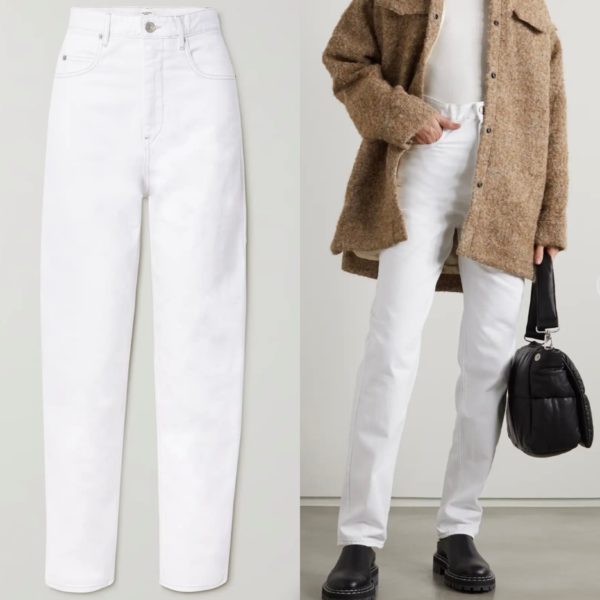 Isabel Marant Étoile Corsyr High-Rise Straight-Leg Jeans
On the hunt for something slightly toned down? These pants just might convince you to break the outdated rule about white pants after Labor Day. Featuring a blend of denim and recycled cotton, they're simultaneously shapely and slouchy.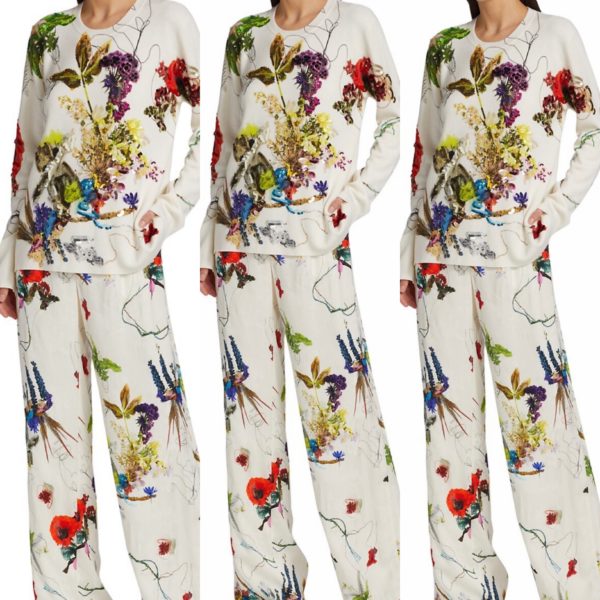 Jason Wu Collection Abstract & Floral Satin Trousers
The wide leg look is hot right now, as are bold and bright florals. Drawing inspiration from the most stunning gardens, these luxurious Jason Wu trousers bring the best of botanical style to your wardrobe.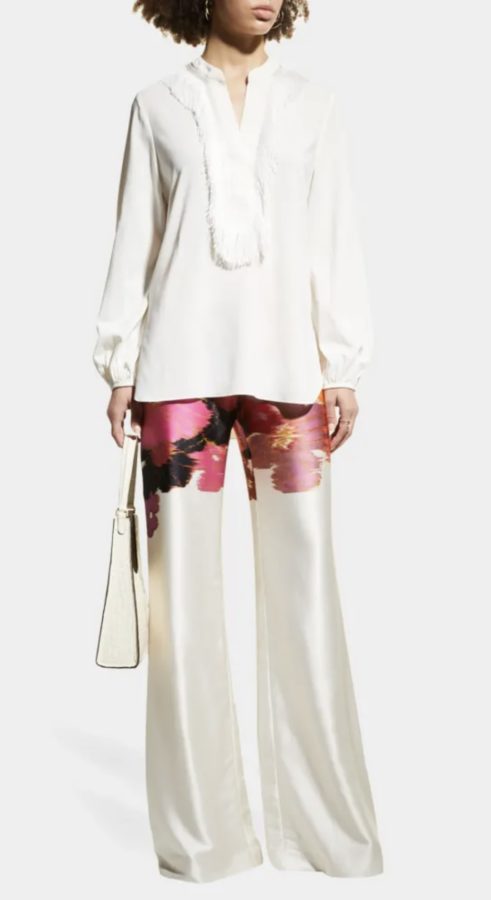 Loving these simple flares with the design details at the top. Click any of the pink links to shop these stunning designs and fabulous styles.
Having trouble deciding? Email Betsy for some fashion advice. Don't forget to click our last look! 
XOXO,