We could all use a burst of cheerful color in our day-to-day lives especially during the drab end of fall-winter months. Why not add it in the form of a designer bag?
Excellent options are currently available from Gucci and Balenciaga. We're loving the Hourglass XS textured-leather tote in neon green. This WOW pop of color is everything for this season.
Balenciaga Logo Intarsia Sweater
Mix it up with Balenciaga's bright yellow logo sweater or the classy neon pink cardigan. You are sure to turn heads with either of these cozy tops!
Balenciaga Neo Classic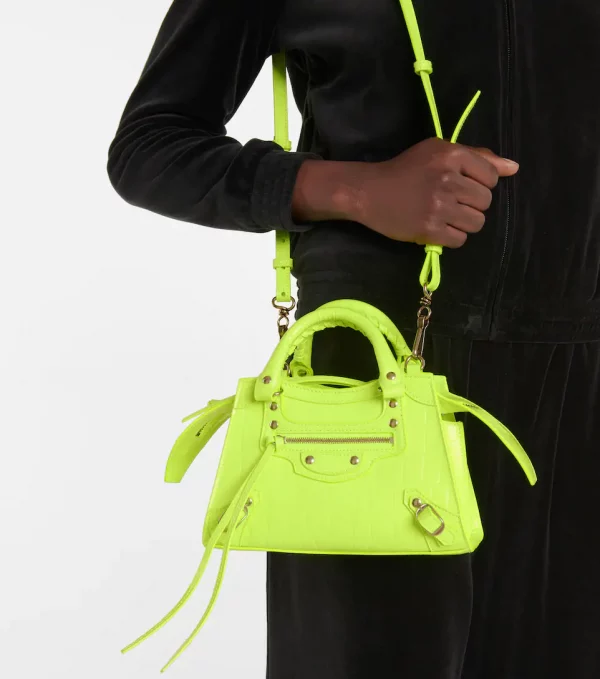 Balenciaga Neo Classic brings a fresh feel to a tried-and-tested design. It is notable for its structured silhouette and braided detail at the handle, but the color palette, in particular, is sure to get people talking. Whether you opt for neon yellow or orange you will love the energy that your new purse brings to your day.
Gucci GG Marmont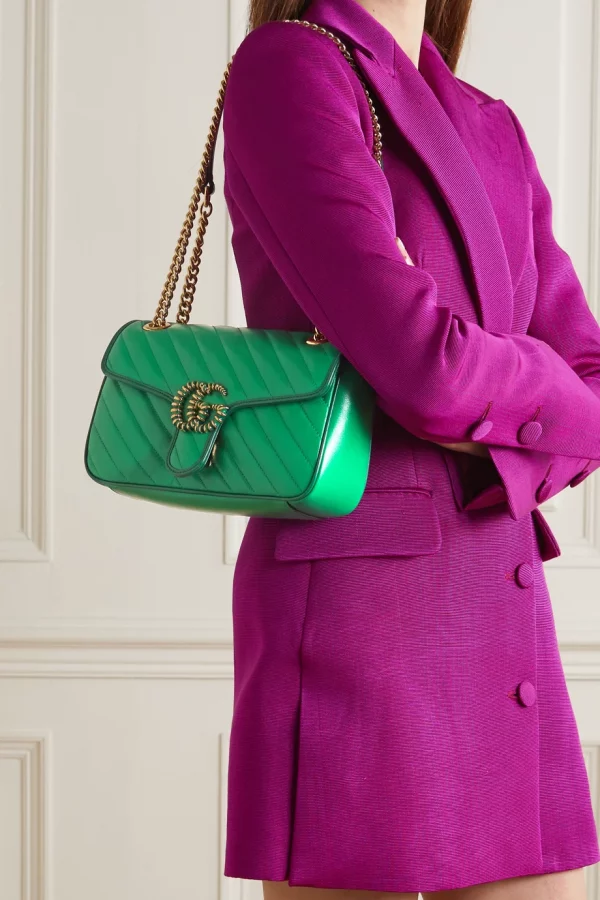 The available colors for this small GG shoulder bag were inspired by the rich tones of precious jewels. Diagonal matelassé leather gives the bag dimension, while gold hardware adds some much-needed glitz. Still, there's plenty of practicality to be found with this brightly-colored bag, which includes a chain strap for wearing over the shoulder or cross-body.
Bright color bags are not just for summer anymore! This season's collection features fun colors. It's much more exciting to use bright and colorful designer bags rather than boring black and brown staple bags. Winter is coming so why not wear a colorful designer bag. Set a joyful mood on a dreary blah grey sky's day!
Click any of the links above to indulge in these gorgeous and colorful designer bags! This season's hottest trend is waiting for you right here.
XOXO,