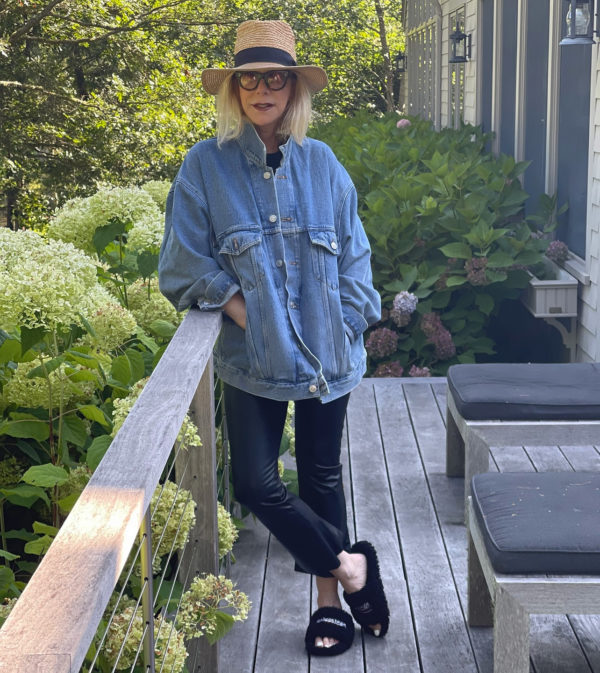 The Birkenstock used to be the ultimate function over fashion kind of sandal also known as the hippy-dippy earthy-crunchy shoe. These days, however, Birkenstocks are available in many designs, some of which are downright trendy. They remain as ergonomic as ever, so treat your feet right and slip on a pair.
Birkenstock 1774 + Ding Yun Zhang.
Chinese designer Ding Yun Zhang collaborated with Birkenstock to create a striking pair of padded leather sandals featuring EVA outsoles and Velcro fastenings. The contrast of the sandals' black and white colors is especially notable.
Birkenstock at NET-A-PORTER Boston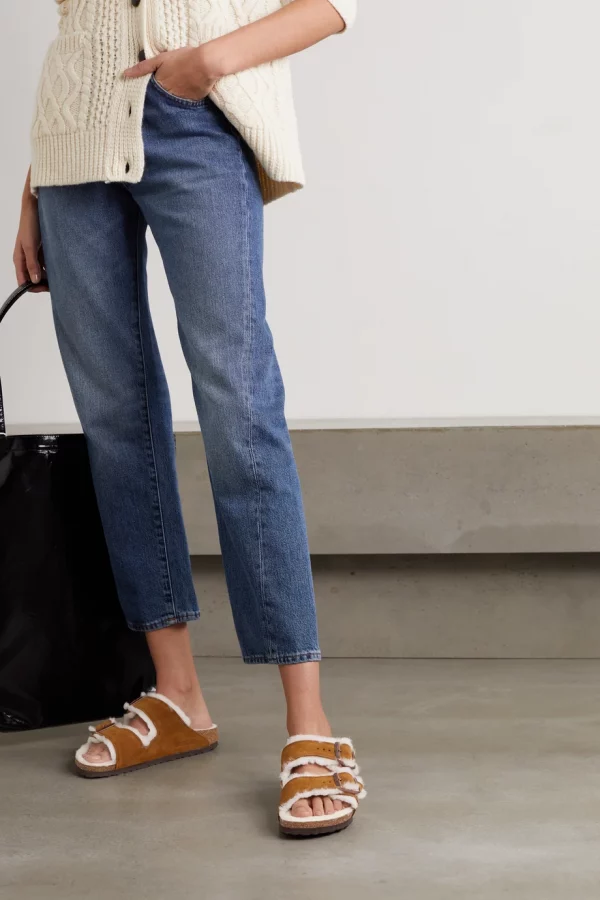 Representing yet another comfy shoe, these Birkenstock Clogs are equipped with signature features such as shearling and a cork footbed. They're beyond comfortable. I own them and love them. I also own the typical style Birkenstock sandal with shearling.  After one bunion surgery, you only look for easy to wear. You'll never want to take these off even for a cocktail party.
Balenciaga Mallorca Dual-Buckle Slide Sandals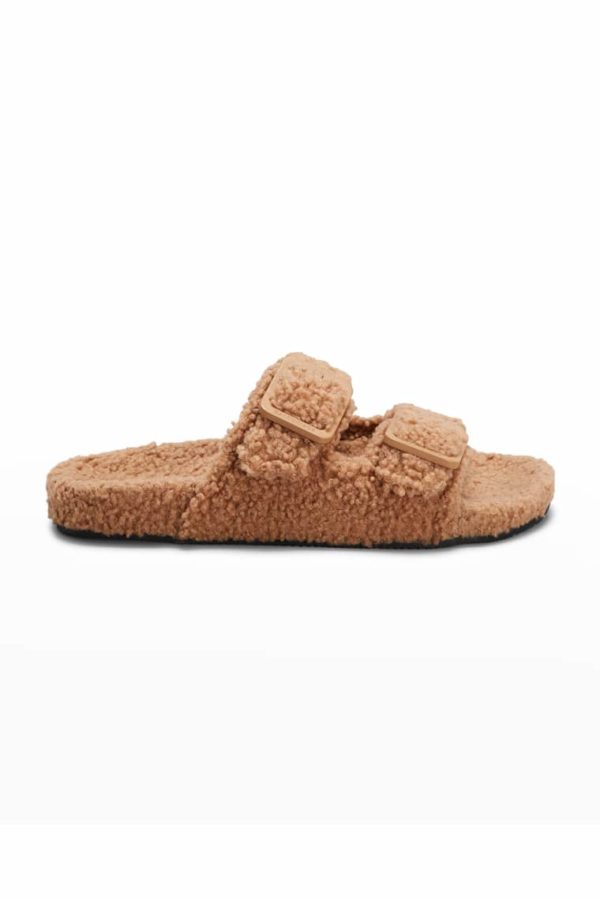 If imitation is the sincerest form of flattery, the designers at Birkenstock should be pleased by the recent release of Balenciaga sandals that looks suspiciously similar to the original dual-buckle slides except the entire shoe is faux shearling. Luxurious! If you love all things Balenciaga but also like the idea of comfortable footwear, this may be the pair for you. The rubber slides are fab and all year round.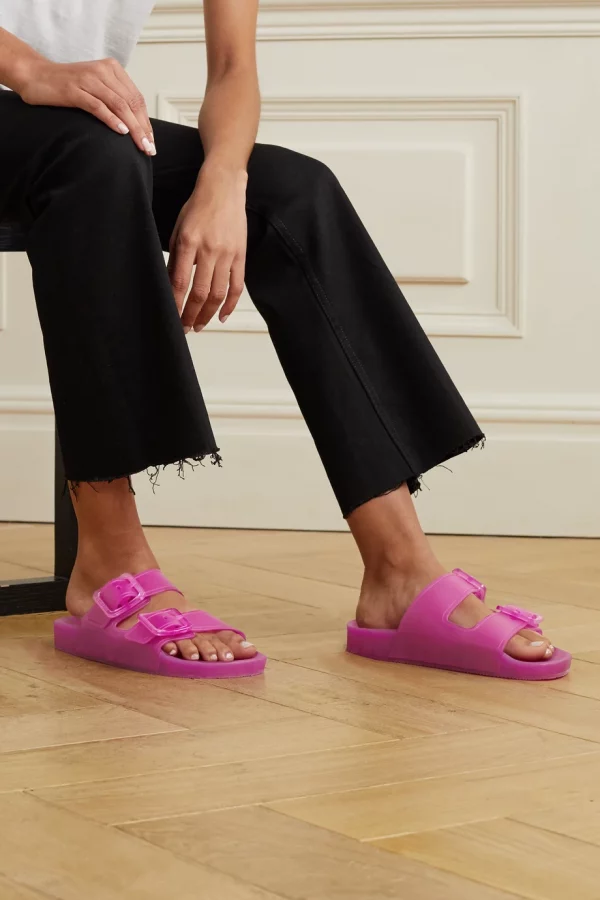 Although Birkinenstocks were never known for their style they've certainly reemerged as the comfy shoe to own. Click any of the links to shop. Nothing better than being stylish, warm, and comfortable. We just can't let the comfy Balenciaga Birkenstock for the man in your life slide by. We love the pink faux shearling slipper.
XOXO,