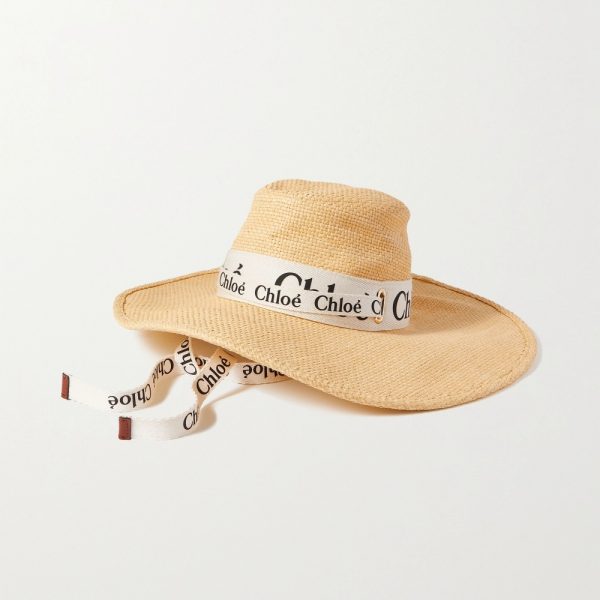 Quaint in the best possible way, straw hats can be a surprisingly fashionable accessory. Wear with a cute sundress or your favorite pair of jeans as you hit the great outdoors for a day of casual fun. Wear it your way and make any of these fun hats your own! The Chloe straw hat with the logo draped ties is a must-have! Hats are not only for a fashionable look but help to protect your face from the sun. (You'll still need sunscreen) Update your wardrobe with this summer's hottest accessory. Loewe's, Italian made wide-brimmed hat has amazing attention to detail as does the rounder one!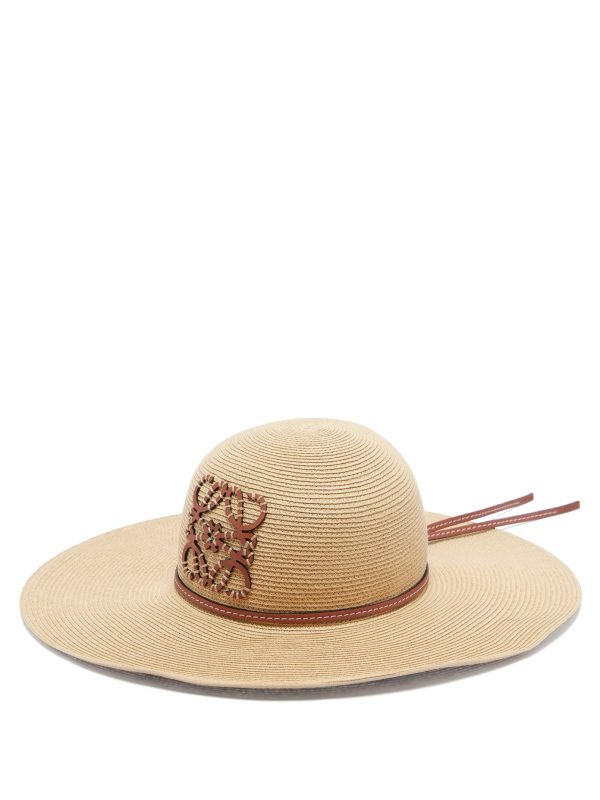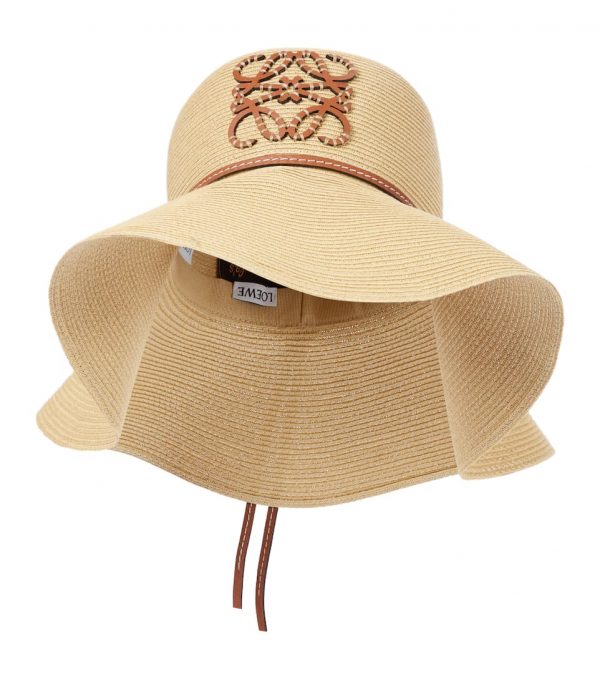 Prada Rafia Bucket Hat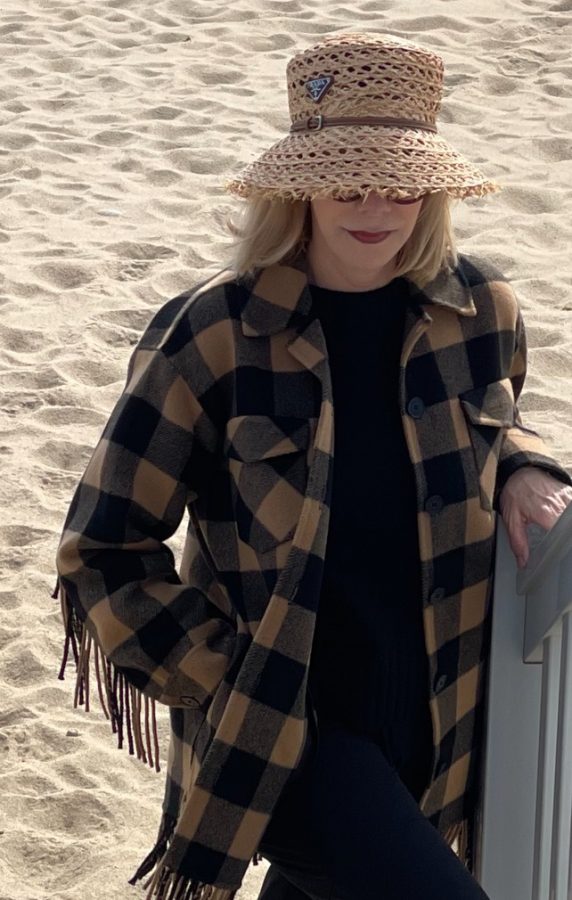 Combining two of this year's hottest accessory trends, this straw Prada bucket hat has a memorable woven construction. It also includes a leather strap and an enamel triangle-shaped plaque with the Prada logo. The nylon bucket hat is always the perfect Prada staple.
Emilio Pucci Lily Print Twilly Hat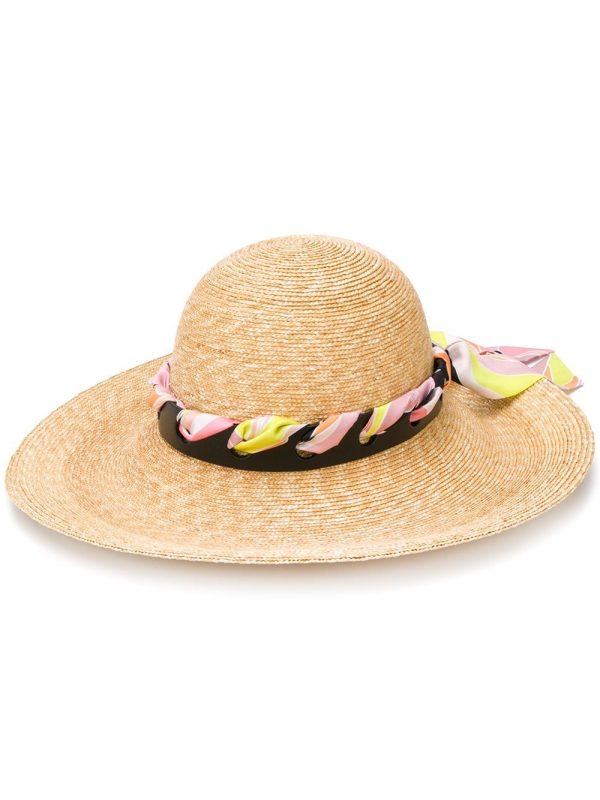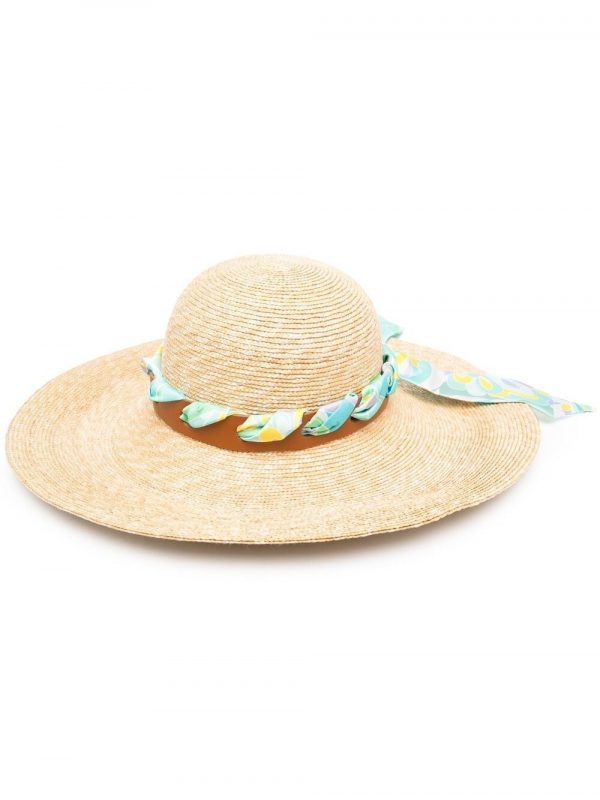 This wide brim hat from Emilio Pucci will bring you an extra dose of style while also limiting the need to squint in the sun. Its knot detailing gives it an appealingly feminine look.
Janessa Leone Packable Marcell Short Brimmed Fedora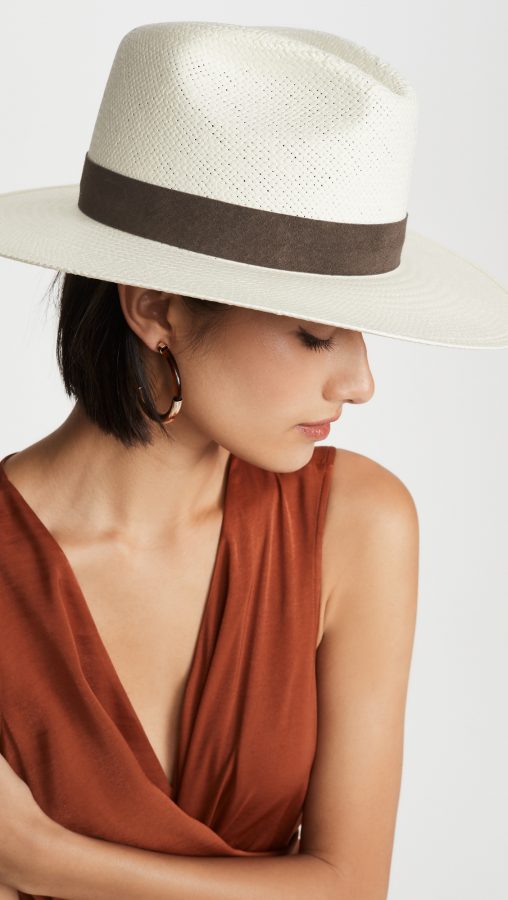 A fedora style sets this Janessa Leone number apart from your typical straw hat, as does its white hue. It also includes a contrasting suede band. This is the perfect opportunity to add the straw look to a sleeker, more contemporary outfit. Click this link to view many more Janessa Leone straw hats.
A straw hat is the perfect summer accessory. Wear it to the beach, lunch on the deck, having fun on a yacht, shopping, or taking a walk. There are so many ways to wear a straw hat. Let me count the ways. Works with bathing suit attire, shorts and a tee, a summer dress, cropped pants and a linen shirt, jeans and a tank, and so many more ideas. What's your favorite way to wear a straw hat? Click any of the links to indulge in these fabulous hats.
Our last look is this stunning interwoven straw hat from Missoni. This is at the top of my list… glamorous and fun!