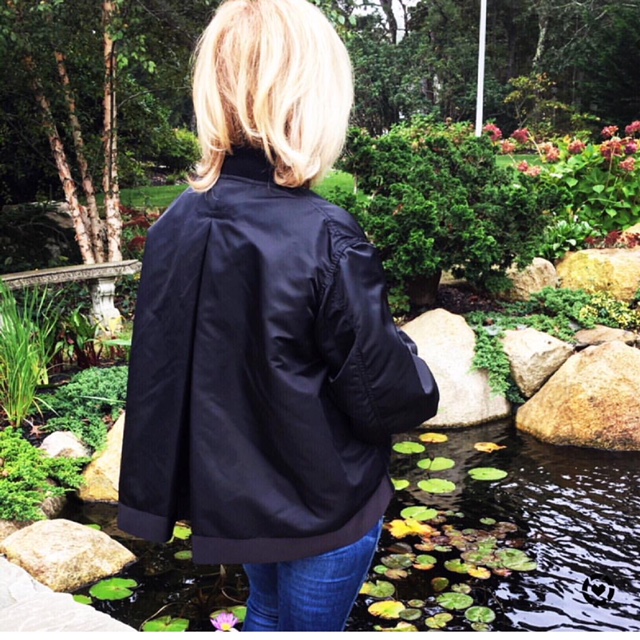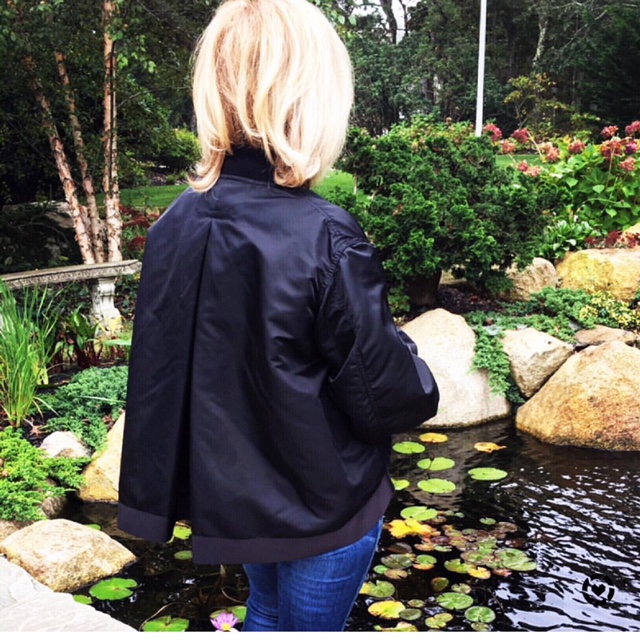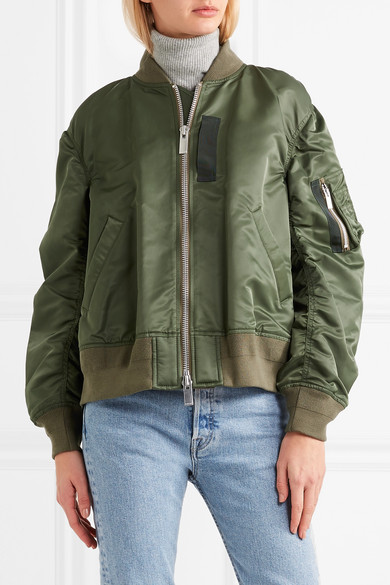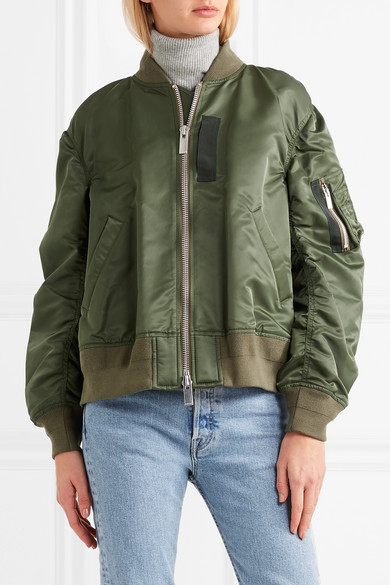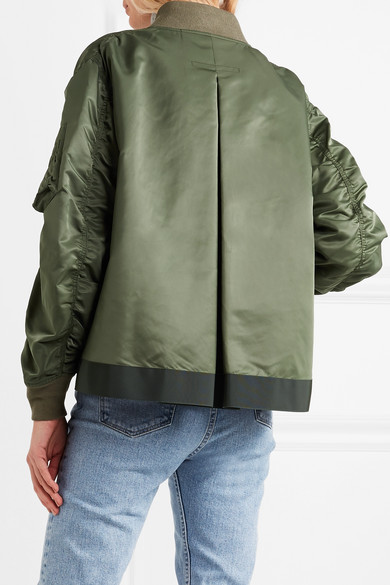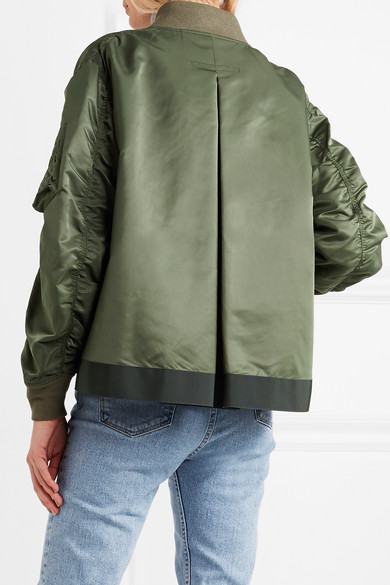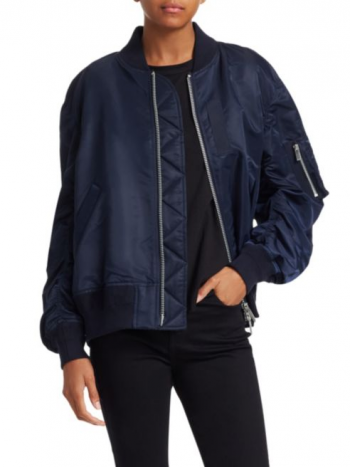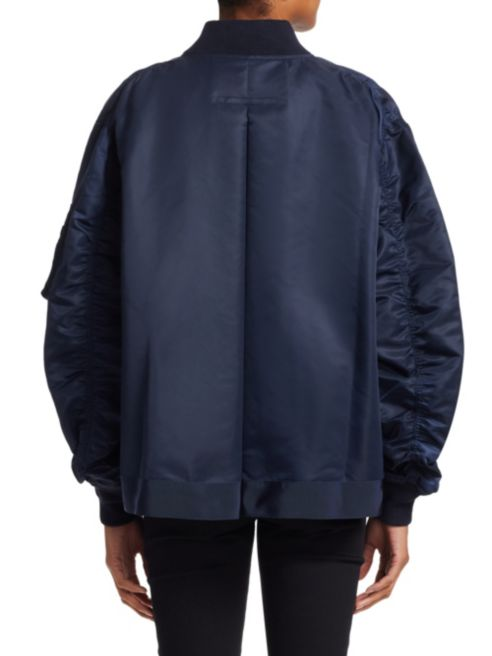 It might be 90 degrees outside as you're reading this, which might not prepare you for what comes next: do you have the perfect fall bomber jacket picked out for the coming season? Now might not seem like the best time to invest in a cocoon of cotton, nylon, and polyester trimmed in satin, but as fall and winter lines go from the runway to the racks, today is the day to snatch up the season's most coveted items before they're gone. Trust me this is the time these pieces go flying out the door! SACAI leads the charge when it comes to oversized pleated back bomber jackets for fall 2018. Here's what we love about the SACAI bomber jacket – and why you should consider picking one up for yourself.  
MAKE A DRAMATIC STATEMENT WITH A SACAI BOMBER JACKET:
SACAI has long established itself as an innovative brand that creates a fun yet feminine pieces for women. The winter line follows this aesthetic and offers something for everyone. Notably, their puffer with stand-up collar offers a dramatic statement while serving an important function. In a world that naturally favors form over function, this is a pleasant twist. Sacai pieces can be worn effortlessly season after season. They are known for their flared whimsical pieces and oddly fashionable lines. Sacai has seen a surge in popularity the last few years with many pieces selling out after they hit websites.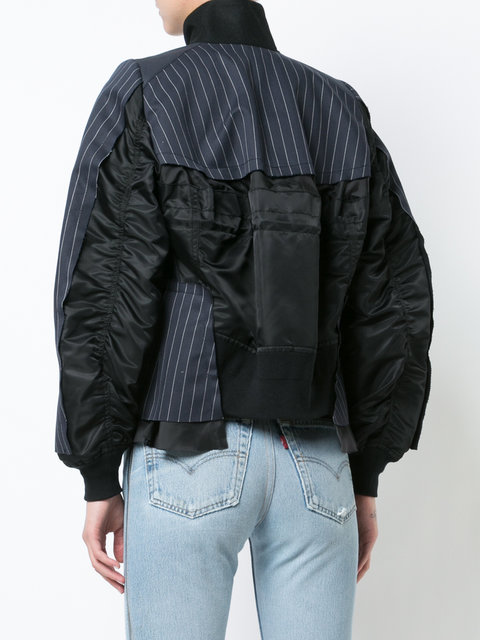 In a SACAI bomber jacket, you'll make just as much of a statement exiting a room as you do entering. With a tiered lining made from leather and nylon, this jacket takes a classic silhouette and gives it a little extra flair. Where will you wear it this winter? Selecting some funky sweaters would definitely be a good idea, too. Sacai is one of those brands that you just can't get enough of. Click any of the pink links to indulge Sacia's blouson bomber jackets. Our favorite? The navy! Betsy's is featured above in the navy bomber.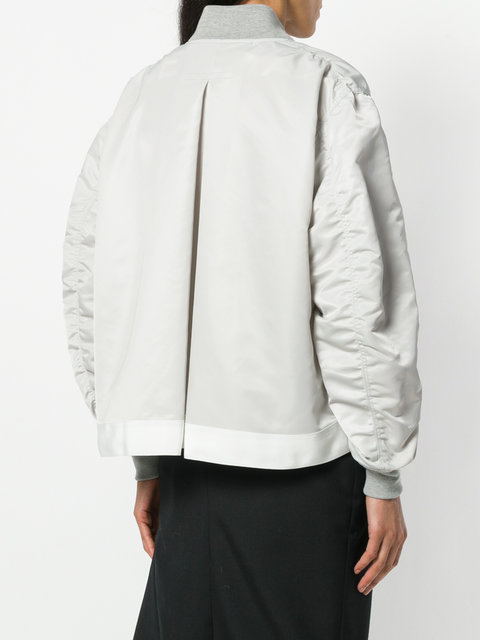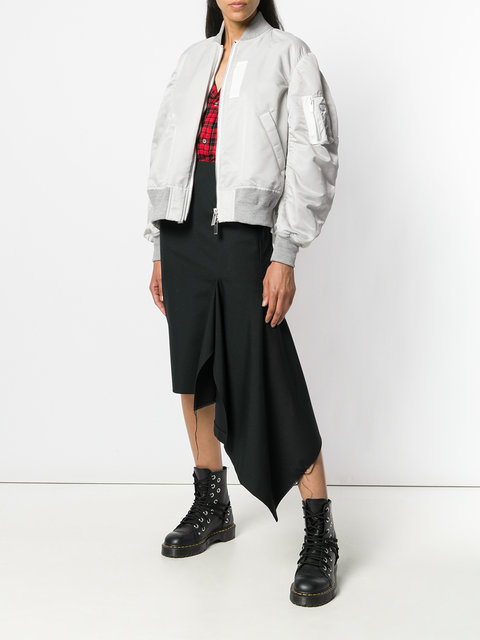 What do you think? Are you ready to own a Sacai bomber jacket for fall? Be sure and check out new Sacai arrivals.
Loving this SACAI bomber jacket feature? Click here now for more goodies!