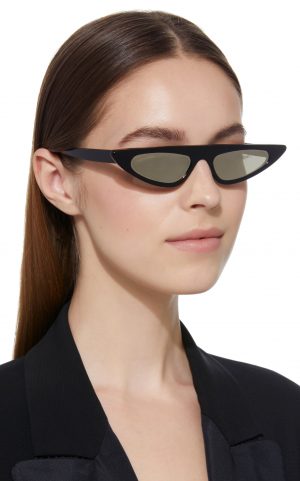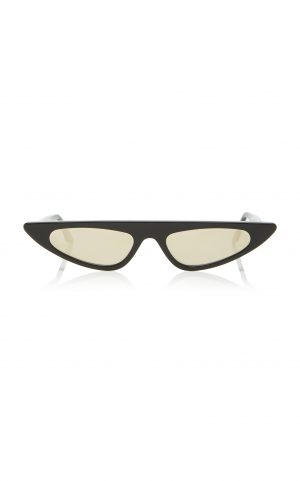 New York Fashion Week brings out all the industry's darlings. There's no one Instagram (or fashion reporters) love more lately than Kylie Jenner, whose effortless sense of style is coveted by bloggers and industry professionals alike. This month, the fashionista is making a statement with her unique sunglasses from Andy Wolf – and social media is sitting up to take notice.
Wolf's Florence Sunglasses evoke a sense of minimalism with a forward-thinking aesthetic. The wideset but narrow frame is unique; we don't see the same silhouette echoed in other famous sunglasses designers like Gucci of Christian Roth. However, all these designers seem to have one thing in common: their spring and summer spectacle lines must push the boundaries of fashion. Whether oversized or small, sunglasses this year will certainly make a statement – but will the average person be able to pull it off? Do the Florence sunglasses have too much of a Cat Eye look? Some may think so as they are so fashion forward. Honestly…I'm going for the black. The rectangular sunglasses are for the less daring but want to be in style. Andy Wolf Sunglasses aren't just for those who sashay down the runway.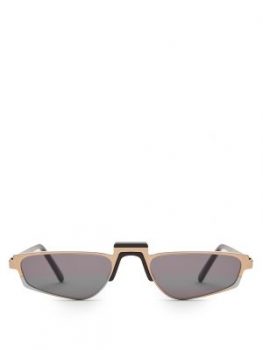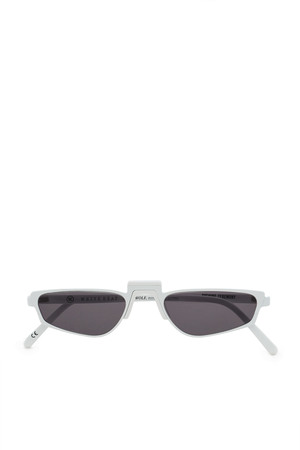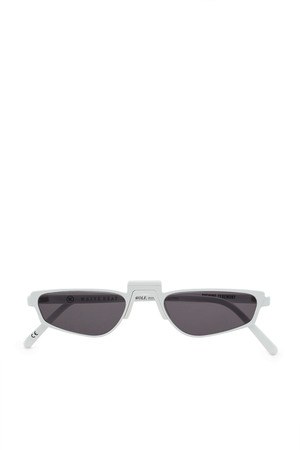 We have no doubt that Kendall can own anything that comes down the runway, but the rest of us aren't so lucky. If you want to make a splash this summer, give these Insta-worthy sunglasses by Andy Wolf a try – otherwise, stick to your traditional aviators or oversized cat eye frames, which evoke timeless cool and elegance. Click any of the purple links to indulge! The Ojala sunglasses are also available in burgundy. We're sticking with the Florence!
Andy Wolf Florence Cat Eye sunglasses
Andy Wolf rectangular sunglasses